My Friend
April 26, 2011
Darkness. It surrounded him. I could feel it. He was lost, sad, angry. He was brave. He was strong. Courageous. He fought like hell for what he believed. He stood so close…my guardian.

His eyes saw a me no else knew. Always so far away. But somehow so close. He thought I didn't see him, hiding in the shadows. We never talked. But I knew him, and he knew me. Sometimes, he smiled at my stupidity. It always made my day. He laughed at my sarcastic humor. He knew all the different smiles I wore.

When I was tired. When I was not paying attention, but smiling was polite. When I was mischievous. When I didn't like someone and was thinking bad thoughts while they were talking.

He always stood a little closer when I was too tired to go on, when I needed strength I didn't have. Somehow, he knew when I was falling before I did.

Then there was that day.

One alley. One street. One night. One person. One gun. That's all it took, to take him from me. They were aiming for me. Why? I don't know. But instead, they hit him…my guardian.

He fell. For the first time, it was him not me, who needed strength. I tried to give it to him. But being close wasn't good enough. My guardian.

Goodbye.

My guardian. His eyes bight, not with defeat, but with success. He'd saved me. But didn't he know that he'd been doing that all along? He was there when no one else was, when no one else could have helped. My guardian.

Hello.

My guardian. He comes to back to me in memories, saving me even now. If only he knew. My friend. Come back to me.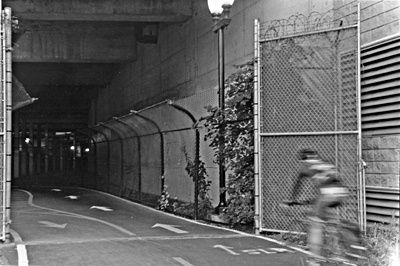 © Claire E., Bethesda, MD