The Blue Balloon
April 19, 2011
Somewhere in a park in California, a boy sits on a bench and mourns the loss of his blue balloon.

He hadn't meant to lose it—blue is his favorite color—but his sister had teased him ("Just how long are you going to carry that stupid balloon, anyway?") and, in his efforts to retaliate, the ribbon had slipped out of his hand and trailed along into the sky.

His sister had laughed, then, but had run off shortly after, leaving the boy standing alone in the middle of the field. His eyes, stinging with loss, were glassy, but he wills himself not to cry, thinking that it was only a "stupid balloon", after all.

Now, though, he finds he has no appetite for playing, as he usually does. Instead, he sits on his bench and kicks his feet in the pile of leaves below. His face is turned to the clouds, searching for the tell-tale white string to identify the balloon that so easily blends with the color of the sky. He wishes, then, that his balloon was some other color, like red—at least he would be able to track it on its happy journey to the sun.

Heaving a sigh, he wraps his jacket tighter around himself and thinks perhaps it is time to go home. He slides off the park bench and kicks the leaf pile one last time before he turns to go.

He walks a few steps, looking at the ground the whole way, until he looks up and stops. His sister stands on the path in front of him. She is holding a—his—balloon. The boy's eyes grow round as he stares at her, wondering.

"I found it in that tree over there," she says, pointing behind her. She smiles and extends the balloon to her brother.

He smiles back at her, takes the string into his own small hand, and together they turn to walk back home.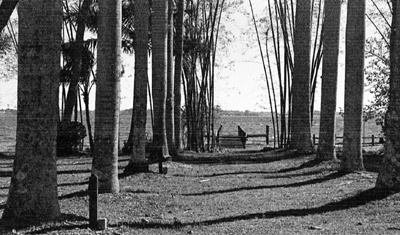 © Gizelle S., Miami, FL