The Convience of Robbery
April 19, 2011
It was a regular Saturday morning. I was walk to the general store, Wilson's Shop. I saw all of the products neatly placed in rows on the self. I stepped into the store and went into the makeup section. All of a sudden I heard a gunshot fired into the air.
"Everyone down! Slowly, crawl toward to the very back of the store. Don't take anything with you or you'll get shot," yelled the robber.
I got down on the floor and did as the robber said and made my way to the back of the store. I was shaking and was scared for my life. There was only five other people in the store: the cashier, a young woman, a middle aged man, a young man, and a boy about my age. The robber came to the back of the store. He was wearing steal toed boots, a leather jacket, a long sleeve shirt, and a ski mask. He a gun in his hand and it was cocked. Even thought he covered head to toe in clothing I could make out certain distinctions. He was average height, a large shoe size, green eyes with a scar above the left one, he was left-handed, and his right leg was limb. He pointed to the boy my age and made him close all of the blinds. Then he grabbed the cashier by the arm and dragged her to the cash register.
"Open it now!" He screamed.
The cashier fiddled with the keys at first, but then she opened the register and gave him the money. I prayed that he would leave once he had the money. He told us to face the wall. I could hear the cashier scurry back to us and I could hear her breathe heavily. Thankfully we heard the noise of sliding doors. The middle aged man turned around first and told us he was gone. I breathed a sigh of relieve and relaxed a bit.
We called the police and gave them our statements. Two weeks later they caught the robber, Frank Cherry. He was convicted of armed robbery and sentenced to fifteen years in jail.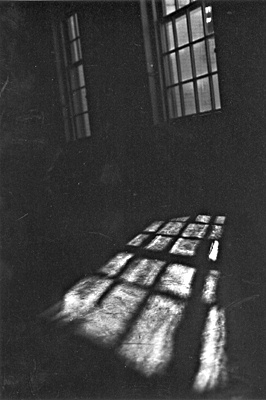 © Mary A., Fullerton, CA