Dreaming My Existance
April 22, 2011
Sometimes secrets are never meant to be shared or explained. Sometimes lies shouldn't go too far in life. Sometimes it's not okay to make yourself vulnerable to the people who never knew you, unless they're all you have. Sometimes it's not okay to hide things. But most times, it's better to have nothing to hide at all. Sadly, for me, that's never the case. I always have something hiding within me, and that's what truly kills.

Fantasy, the most controversial subject, I have come to know. Love, hate, death, pain. The moment comes when you realize your were too caught up in your own little pretend universe to find that reality is growing too big to handle. It's easy guessing that there's nothing left to fall back on except what caused you to deteriorate in the first place. In the best of situations, some amount of rehab could help you out of your depression. In the worst-well, let's just say there's an end.
It started by accident, I didn't mean to deceive anyone, but things happen. Things progress. Things screw up your life unexpectedly. Yes, I said I knew him, I said he loved me. Innocent lies, everyone does it. It should be okay for me right? Wrong assumption. Soon my mind came up with dramas, like a role-playing movie. Images of the life I thought I wanted to live running through my brain. Fights, abuse, arguing, all coming back to love. Well I wouldn't exactly call it "love", more like a desperate attempt to be known by somebody. Anybody.

I didn't mean to spread it through everyone I know like an indestructible plague. I didn't mean to get involved so deeply, it was impossible to escape. I didn't mean to become a broken shadow of who I was before. Above all honesty, I didn't mean to pretend for so long. I guess I fell in love with my own undetermined memory of something I've never experienced. Incidentally, I pulled it off, and still am for the most part.

Except now they're looking for me. Seeking my every fault, they don't understand. They don't understand none of this is real. They're worried, and I don't want them to be. I had no intention of them seeing that I'm hurting, they hadn't cared before. It wasn't me who said I hurt myself. It wasn't me who said I tried to kill myself, it was him. They don't get it. I'm not crazy; I just want to be left alone. Then again I just wanted to be loved.

It won't stop; this movie of mine. I try, I try so hard to forget it, but it's taking over me. I'm becoming part of a one-sided fake anecdote, and I can't find any grip of reality. Everything spoken is becoming more dear and cherished. The word is out, and all fingers are pointing at me. It's suffocating. It's sickening.

I realize two things in my final memoirs and near future. The secret to secrets is…never write them down. And in the event that the secret is revealed, it's time to kill the dreamer.

I only have to wonder, does an everlasting sleep make me prone to dreaming forever?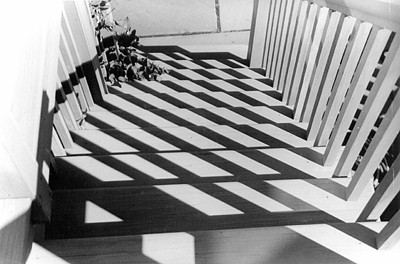 © Amy S., Marblehead, MA