"Beautiful Boy"
April 18, 2011
"So why did you decide to take us out to dinner, Susan?" My dad asked curiously. Susan looked at us with the happiest grin on her face; we all smiled back. She slid a folder over to us, and I grabbed it and opened it. All in awe, we realized they were sonogram pictures. "Oh my goodness you're pregnant!" Kim exclaimed. Kim is my other sister; she's twenty-three and loves babies. Maggie, who is twenty-one, sat across the table with a grin that only a baby can give to people. Of course everyone, including our dad, sobbed happy tears. We were especially happy because Susan was having a hard time getting pregnant. As the months went on, Susan's belly grew bigger and bigger, along with our excitement.
I was on my way to my friends' graduation party, they live by Susan, and I decided to stop in and visit. The baby was due July twenty-seventh, and it was the thirty-first, so it was expected any time now! "Oh hi Molly, I'm so glad you decided to stop over after all!" David, my brother-in-law said with excitement, "go on in the living room, she's in there watching a movie!" When I walked in, I immediately noticed how low her belly was. I looked at her and smiled, "I bet you have a boy" I said indignantly. Susan laughed in agreement, "I just want he, or she, out into the world already! I can hardly wait" she said, enthused. We sat and talked for a while, and before I left, I kissed her belly and said "Just come out already baby! We all can't wait to see you!"
Sure enough, Susan went into labor that night. She was in labor for almost a full twenty-four hours! On August 1st, 2010 at 8:04 P.M., Susan gave birth to beautiful Tyler David Hilderbrand who was nine pounds and twenty-two inches long. He was going to be a big boy, just like his daddy! As I walked into the room to greet the two glowing parents, and new baby, I saw Tyler peacefully asleep in David's arms. The whole entire world stopped around me. "This baby is a miracle He is beautiful, and a miracle" I thought to myself. At that moment, I stood there in absolute euphoria, and I couldn't believe he was finally here. Tyler was the most beautiful baby I had ever seen. Even though he was only our nephew, I felt as though the whole entire world was celebrating around me, yet everything was perfectly still. I touched my face and realized I was crying, I don't remember when I had started, but I didn't care. He was finally here, and that was all that was important in the world.
Everybody in the room was grinning and crying. "Do you want to meet your nephew?" Susan asked me. I didn't have to look at her to know she was smiling. When I took him in my arms, I felt butterflies, and my heart instantly belonged to him. He looked up at me with his big blue eyes, so new and innocent. He grabbed my finger, and I stood there looking at him for what felt like hours. "He's perfect" I whispered to myself. Tyler made me realize how beautiful life is, but still, nothing was more beautiful than him.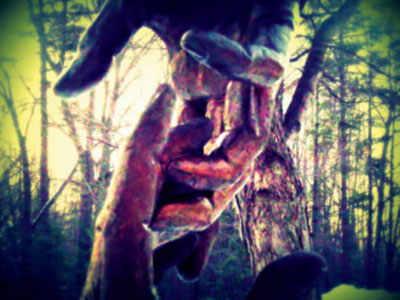 © Ashley S., Brownsburg, IN