Saturday Night Blues
April 4, 2011
She sat home on a Saturday night. Alone. What about her friends? She has none. She's the last resort for many, no one's best friend. The plans she had tomorrow with her boyfriend? They've been thrown to the wind. He wants to be with his friends, again. He's chosen them over her plenty of times now. She doesn't want to be clingy though and say she's not okay with it, so she lets him have fun with his friends for a fourth time this week. But deep down, she's dying. Her heart is falling into the pit of her stomach piece by piece. Should she tell him? Should she play cool? Acted depressed? Be upset? So many questions unanswered.
The movies playing on cable never seem to end which is good for her, she has no friends. She texts her boyfriend acting no different than usual and when he asks, "What's the matter?" she just replies "I'm tired". No other messages come in from anyone else. She starts to wish the actors in the movies were her friends as she slips off into a peaceful sleep….
Flames rip into the air from the gaping mouth of a green, scaly beast soaring through the air! She's dawned in a flowing lily pad green gown, many stories in the sky gazing out the window of her rickety tower. She expects a prince shall come from her soon, but wait, there's a twist to this tale; there's a door to unleash her from her chambers! Shall the beauteous damsel save herself? Or wait for her knight-in-shining-armor to appear? She heaves the door from its frame and sprints down the stairs to an awaiting steed at the end of the corridor. She drags her gown behind her, running toward the open gates. Once in the open, she looks around her and all seems safe until the green beast of the sky swoops down barreling toward her from the charcoal sky! He closes in on her and suddenly, WHAM! The enchantress is shaken from her slumber, back to the pain of her lonely Saturday evening as Clint stabs Andy in the leg….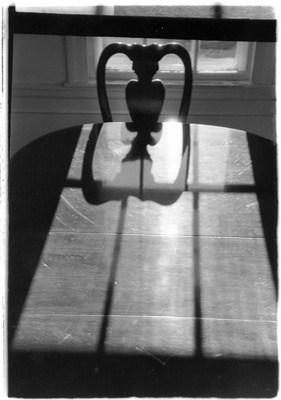 © Ben Q., Marblehead, MA