Molly
March 22, 2011
I can tell she's sad, Molly, my friend. I know she's sad. No one can sit that way, with her hands crossed over her chest, and not be sad. It was almost like she was trying to hold her heart in. Her head was bowed as she stared not at the teacher, but at her desk. She looked like she didn't have the strength to hold it up. Long auburn hair hid her face, which used to be so bright and beautiful. Now it wore a dreary sort of expression, never a smile, no light in her eyes. And when she walks, she walks alone, her eyes to the ground, much like they are now. She never looks at anyone, she never laughs anymore. She never eats at lunch, though she does try to fool us by picking at her food. But she always, always has a hand over her heart.

Right now she' s all I can focus on. My eyes wander to her without me even thinking about it. I don't know what the teacher just said, I wasn't listening. Maybe I should talk to her. No, she'd probably think I was being nosey. After all, its really none of my business. Talking to her wouldn't really solve anything. Whatever it is it'll sort its self and I really don't need to get involved. Right? Its better if I keep it to myself

But...

I can tell she's sad.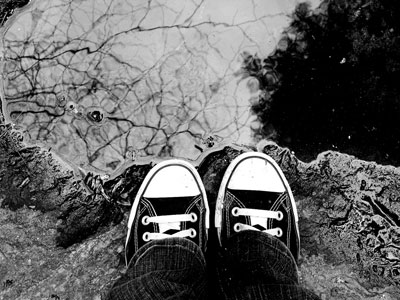 © Michelle B., Blairsville, GA