8 Steps To Breaking My Heart
March 13, 2011
1. Smile
Watching you smile at me from across the room before I even knew your name was one of the most enjoyable sights that I can think of. Your lips curved into the most perfect of grins, and your eyes never left mine. I wondered if you were a stalker, but for some reason, didn't feel too alarmed. Your smile was warm, like a couch next to a fireplace, inviting me to stay awhile. I hoped that you would come introduce yourself, but you didn't look like a flirt, so I doubted that I would ever have the privilege of knowing you. I was content to share a smile, and very small portion of my heart with you.

2. Introductions
We met a couple of weeks later, the same coffee shop. It was a blind date, and fate had it that we had mutual friends. I didn't want to go, but I was glad that I went anyway. I found you intriguing, funny, and honestly, quite charming. Our similarities were uncanny. You liked to write, so did I. You played guitar, I sang. You hated school, it was mutual. I left that night with your number, and a hopeful heart.

3. Date
We started dating a month later. You had wanted to start dating the day after we met, but I said no. I needed to know if you were who I thought you were, first. You seemed to be perfect, and you even matched up to my list of 30 things a guy had to be before I liked him. That was a first. Dating you was great, but my feelings were confusing. I didn't know if I really liked you, or if I was just telling myself that.

4. I like You
I started to really, really like you. It wasn't hard to do. You brought me roses and smoothies for goodness sakes, and you were so sweet to me when I was feeling down. There was nothing about you that I would change. You were perfect.





5. Infatuation
Three months into dating you, it was more than like. It wasn't love, at least not true love. It was just a longing, a longing to always be with you. A longing to never leave your side, wanting to be with you until the end of time. You were so very perfect, in every way imaginable.

6. Love
At six months, it was love. Head over heels, non-stop passion. You said you loved me, and I began to say it back, more often than you, I have to admit. I called you "Baby" and "Sweetheart." You were my Romeo and I was your Juliet. Nothing could ever change this. Nothing. Ever. We were the best team the world had ever seen. We knew it, and we knew we had to be together for forever. I thought we were fate.

6. Fear
Soon after that I started to get scared. You weren't my first love, but you had to be my last. You just had to be. But what if you weren't going to be? I didn't know if I was capable of living without you, and I didn't want to, anyway. I had been hurt horribly in the past, and my heart was covered in scars. I was worried all of the time, worried that one wrong word would cause you to break up with me. I walked on thin ice around you. Never knowing if I was going to break through and you were going to be done with me.

7. Pulling Away
I never said anything about being my secret fear to you. You must have sensed something though. One day you were telling me you loved me, and that I was the reason you smiled, the next you were pulling away. At first it wasn't as noticeable, just a couple less text replies, that sort of thing. Then you were too busy to hang out. My mind was in jumbles, and my heart was a mess. I didn't know what to do.

8. The Talk
On December 27th, 2010, I was sitting on my bed, realizing that my fears were dumb and knowing that you would never hurt me. You promised that we would be together forever. My phone buzzed, with a new text message. It read: "This isn't working. Sry. We're done. See ya around."
You. Suck.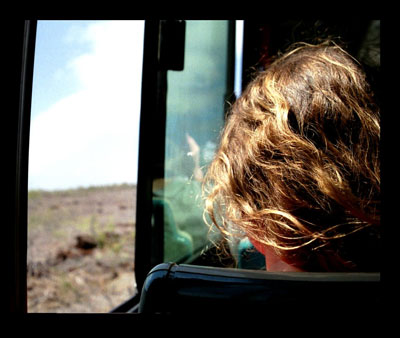 © Kate S., Hopkinton, MA