Un-Predictible Love
March 12, 2011
It was Valentines Day, I was in 6the grade.When a boy came up to me and handed me a valentine. I looked up at him and Boy did i ever jump! He had long greasy black hair theat was pulled back in a ponytail, brown snake eyes, yellow teethe and cheek bones theat were covered withe acne.
He frowned as he said," Whats wrong?" Did i frighten you?"
I gagged his breathe reeked of onions and his voice had a crackle to it theat pierced my ears. I said " A little but, I don't mind."
"Well good" He said, because i really like you and well you may not remember but we were best friends in 4the grade.
OH MY GOSH!! It was Dawson thee hottest guy in thee school . Now he looked like theis!?! What happened?!? But.. I do like him So....
I opened up thee valentine theat read, Will you be my girlfriend? I yelled OF COURSE!! Every one laughed but i didn't mind. H was my penny loafer wearing guy.
And I was happy.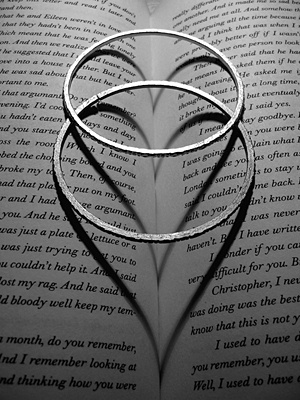 © Julia K., Old Tappan, NJ