Help Me Chapter 7: Kids Against Pt. 2
March 15, 2011
"The essence of childhood, of course, is play, which my friends and I did endlessly on streets that we reluctantly shared with traffic." ~ Bill Cosby


Though the wonder about snow days…was that there were barely any cars on the street. It was like an endless wonderland of area for you to play in, without the constant noise of traffic, and the glaring of headlights reflecting off the snow, and into your eyes.

Though y'know, getting mowed down by a snow plow wasn't exactly that fun sounding either. So maybe if I did go outside and play, I would try and stick to my front and backyard. There was enough of an area to have a fulfilling time in. Plus since it was bound to snow again the next night, or so the weatherman has told me…I can mess the snow up and just expect more tomorrow.

Now you cannot fully comprehend how blissful I felt this morning, unless this has ever happened to you. First off you're so sure of a snow day, and then decide not to do your homework. Then right around when you would usually be heading off to bed, you feel doubt start to creep into your chest. What if there is school? What will my teachers do? Will my mom believe me if I tell her I'm too sick to go to school? Then you can't sleep all night because you're worried, and too lazy to do anything about it. Once you get the phone call from school stating that your district is unfortunately closed due to heavy snow, you just roll back over in bed and fall asleep.

Which is exactly what I did, and then I decided that sleeping in until twelve in the afternoon would be fun. But my family decided it would be nice to eat breakfast without me. I mean c'mon, if they'd woken me up I would have totally sat down and ate breakfast with them. Actually on second thought, I probably would have muttered something annoyed, and rolled over to snuggle back up into my blankets. It had happened before, and was why Kara decided it wasn't worth it to trudge all the way up to my room, to get me complaining at her about waking me up.

When I was finally up, I already wanted to go back to sleep…though my mom wasn't going to let that happen so close to noon. She made me go out and shovel the walkway; the guy that plows our driveway during the winter was late as always. We'd be lucky if he got there the next day, yet we still paid him every year…

I know my mother was tempted to ask me to shovel the driveway, but she decided that the walkways were enough for my sister and I. So I got to endure a fun shoveling time, where my sister accidently shoveled snow into my face about twenty times. She just has bad aim is all, and apparently my face looks like a bank of snow. Well, when Kara's done with it, anyway.

Once we got inside there was a pause, and of course hot chocolate. I stared down to my little sister, wondering if she'd be a goof as usual about drinking it.

"Crap, crap, crap!" she yelped, as she took a gulp of it that was far too big, and I just broke out laughing. It wasn't to be mean or anything, it was that Kara just more or less did this every single time she drank a cup of hot chocolate.


"Y'know, I'd of thought that you'd learn by now, not to take a drink like that, out of a mug that is literally steaming." I grumbled, tears of laughter burning at the side of my eyes.

She merely shot me a glance, probably tempted to pour the cup of hot chocolate on my pants or something. It's not like she hadn't done it before, that was the most painful snow day ever. Then again, she was only seven, and I had ended up forgiving her, after the initial pain.

We were enjoying ourselves, until the power went out, at what was probably five o' clock. We could hear my mother swearing loudly from her game of online poker, or offline…or just not poker. Well, not now that the power was off, anyways.

It came back on in twenty minutes, but in my opinion those are the worst power outages. You get all of what you're doing on the computer erased. Then right as you're getting used to the darkness, the lights come back on. And of course, for the rest of the day you're half-expecting the lights to go off again.

Other than that my family and I had a perfectly wonderful day. The best part of course being the lack of school to muck it up, even if Kara was iffy about not getting to see Billy. And I teased her of course, what kind of brother would I be, if I didn't?

This snow day was fun; I just hope we get another one, before the year is out.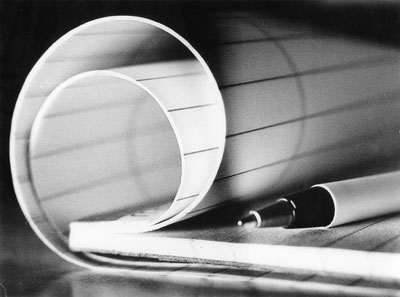 © Samantha M., Bethel, CT