Buckling From The Inside
February 23, 2011
A distraught homeless woman tries to huddle inside herself. Her once vibrant hair is now streaked with premature silver strands that twist around her aged face. The skin on her cheeks is stretched taunt against her high cheek bones and fragile jaw line, her forehead is a mass of loose flesh, flopping and folding over itself, creating deep cracks in her bony face. Purple and blue hammocks are suspended under her distant gray eyes.

Her ratty dress pants had been black once and were now reduced to a homely brown shade, hanging off her hip bones and draping themselves, tent-like, over her thin legs. A dark wool coat, stained by salt, keep the falling snow from hitting her skin. Shiny brass buttons had loosened themselves and fled from the garment forcing her exposed hands to grip it against herself.

Under her decaying coat are her only worldly possessions, bottles. Glass bottles, plastic bottles, shiny bottles and broken bottles.

As she wanders around aimlessly searching for something she knows she will never find, a bottle slips from beneath her coat. She stairs at it laying in front of her and tightens her grip on the fabric. Bending over to retrieve it would be risking the safety of the others jammed into her flesh and bulging against the thin fabric. Slowly she steps around it, her scuffed boot clangs against it, a sigh escapes her chapped lips as she continues her journey to an unknown destination.

The snow cracks and crunches under her weight sounding like gun shots pounding between her ears. She feels a second bottle slip, a smooth glassy one. Bony white knuckled fingers try to snatch the worthless thing out of the air, using only one hand to keep her over stuffed garment shut. The bottle neck wraps itself around one slender finger before sliding to its fate. Making one last effort she jerks her shoulder down as the other hand pushes the fabric closed. The bottle shatters as her knees hit the ground. The sudden shock forces both hands away from her body.

Dozens of bottles hit the pavement and she feels each one shatter and bounce off the icy surface. Broken glass slides through her skin as she salvages what she can. Her hands claw the area, grabbing the large pieces of glass and shoving them under her coat once again.

Finally she stands, the snow red with blood, and begins to walk again, ignoring the shards embedded in her boots and pants. Her feet carry her numbly away until she feels another bottle slide away from her bloody clutches.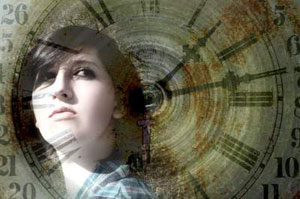 © Ryan K.