The rescue
February 23, 2011
Riding makes me feel free says nicole while she was riding her horse. But when it is time to go home she finds something that is horrible. What is it? Will everything turn out alright? Chapter 1: The rescue Click clock, click clock, click clock, says the horse's hooves. I was riding on my horse named Ashka. We were riding on a dirty back road. I felt so free, like Ashka and I were the only living things around. "Woe…girl." I looked out into the field. There was a pack of coyotes. I backed Ashka into the trees. I watched, and watched. Finally the coyotes left. Ashka is extremely afraid of coyotes; she had a bad experience with one once. I squeezed my legs tight and let loose, Ashka began walking. I was careful for watching out for coyotes, I kept watching out into the fields. "Nicole! Nicole!" Someone was calling me. I looked behind me. "Hi." I said. It was my best friend Winnie. "What have you been up to?" asked Winnie.
"Riding my horse."
"OH. Do you want to have lunch in the field? I brought a picnic basket."
"No thanks." I said. "Ashka is afraid of coyotes, and I just saw a pack of Coyotes in the field."
"Oh, ok. I will have lunch by myself. I have to go." She led her horse Symbol to go faster. I looked ahead at the dust the horse made. Click clock, click clock, click clock. The horse continued making that sound. I led my horse to turn left onto another dirt road. I looked over to the field again and saw Winnie sitting on a checkered blanket, eating a sandwich as Symbol ate a carrot. I waved to her and she waved back.
I decided to turn around about an hour later because I realized I was lost. After a few minutes of riding I saw something over in the field. It was a person? No. It was a coyote, a wolf? No. It was Winnie! I decided quickly I would leave Ashka in the back forest in case of a coyote. I backed her up as my mind was racing. I jumped off of her, tied a rope around a tree and around her. I told Ashka to stay and ran into the field. "Winnie! Winnie!" There was no response. I saw no sign of Symbol. When I got to her side I got down on my knees. "Winnie! Are you ok?" She lay helpless. I checked for breathing. To my relief she was still breathing. "Oh my goodness. Are you ok?" No response. Her eyes were closed, and her arms and legs were set in different ways. I picked her head up and laid it down on my shoulder. I checked all over her body for wounds. I found a wound, a really bad wound at that. Her leg had an at least 2 inch by 2 inch hole with her bone sticking out. Suddenly I felt as if I was going to puke. There was puffy white stuff coming out of the wound. I got my cell phone out even though I thought there would be no service. I was right. NO SERVICE! Is what my cell said. I started crying. "Winnie! Please…wake up!" I didn't know what to do. I started thinking up a storm. I couldn't get her up on the horse, and there is no way to carry her. I couldn't leave her. If I left her a coyote, well I don't want to say this but, a coyote might eat her. But that was the only thing to do, is to leave her. I called out for help. "HELP! HELP! HELP! MY BEST FRIEND IS UNCONCIOUS!" I started shaking. Nobody was around and there aren't houses for miles. I started feeling helpless also. I tore a strip of cloth from her picnic blanket and wrapped it around her leg. After I wrapped her leg I decided to leave her and go for help. I kept trying to tell myself that was the best decision. I dragged her over to the bushes. I started putting a bunch of leaves and sticks all over her so nobody, and no animal would find her. I ran to Ashka, untied her, sat down and took off running.
It felt like forever on that horse all of these thoughts of horror running through my mind. Finally I made it to my house. "MOM DAD! HURRY! IT IS AN EMERGENCY!" Mom and Dad came running out. I explained to them what happened, Dad and me ran out the door. Mom stayed back so she could stay with my brothers and sisters. Dad got on his horse, Rascal and I got on Ashka. We made our horses run as fast as they could. Finally when we arrived at the spot we tied our horses up! I showed Dad where I left her. When I looked to where she was her horse Symbol was there. Dad commended me on how I put leaves and branches over Winnie. I started crying and collapsed to the ground. In order to get my attention he had to yell at me. "I am going to need your help! You need to put up with it if you want her to get to feeling better!" I knew what he meant. She was still passed out. Dad picked her up. I patted Symbol, made sure he wasn't hurt and told him he was a good boy for coming back. "I am going to take her to our house put her in the car and take off. You have Symbol come with you and meet me at the hospital with your mom."
"OK! BYE!" I watched Daddy until I couldn't see him. I patted Symbol. "OK boy! It is time to go." I walked him to Ashka. I tied them together and got on Ashka. It was a long ride.
When I arrived at the house I put Symbol in with Ashka and ran to the house. "Mom! Did you call Winnies parents?"
"Yes! They are probably at the hospital already."
"Mom I am going to head to the hospital."
"OK sweetie. Grandma Anna is going to be here soon to watch your brothers and sisters, and then I will meet you guys at the hospital."
"OK!" I got the keys off the hook and ran out the door. I got into my car and drove off. Everything is going to be alright!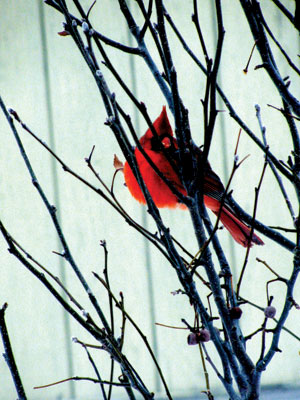 © Trent M., Centerville, IA