Siren
February 11, 2011
Her little foot went tap-tap on the tile floor. Hands on hips. Indignation evident in her eyes. Glaring. At me.
We stood against the lockers to avoid blocking the flow of traffic. Some people did, and for all I knew it would clog the arteries of the building. The brain wouldn't get blood. It'd have a stroke. The school would fall down. Sucks for us.
Her pink little mouth was moving, forming words and phrases. Oh, how I just wanted to lean in and steal a kiss from those perfect lips of hers. A week ago, I would have.
But not now.
I was the reason she was tap-tapping her foot, hands on hips, glaring. Waiting for an answer.
"Why?!" Almost a sob, but not quite.

I looked across the hall for an explanation. All I found were her hostile eyes. The ones that had caused me to screw up in the first place. Eyes that sang the song of a siren, luring a poor sailor to his doom. No, not a sailor. I believe the phrase was "fish in the sea."
That's what she was telling me now, as she was tapping her little foot. Her ballet flats emphasized her lovely feet. I watched them as she turned away and joined the throngs of people.
Wait. I wanted to say. I'm sorry. Please, don't go. But I didn't. I just watched her walk away.
I turned, and my eyes met that of my siren. Happy now? Her mocking smile, that triumphant tilt of her head, told me yes. And then she, too, turned away disdainfully, following the other to class.
And I moved to the center of the hall, watching them both disappear into the throng of people. I was one of many. Standing around, lost, Confused. In the sea of people. Wondering where she went. And where I would go.
Blocking the flow of blood. The flow to the heart. It'd have a heart attack. And break. Sucks for me.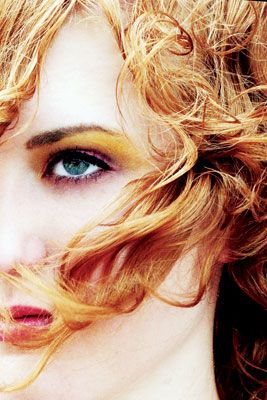 © Rebecca B., Marietta, GA