Rape, and Julia: warning very sensual language
February 8, 2011
"hello b******" she yells, I try to concentrate on my lunch,"you ugly bystander, you sat there and watch me get raped! How could you!"
I turn around only because this conversation was getting very interesting.
"sorry, I am so very sorry",I could have punched this dude right in the nut sack but this wasn't part of me,"oh so I'm suppose to be all handy dandy because YOU'RE sorry oh how convenient."
-------
lunch ended and at the end the girl was crying, I felt for her. I walked over and stops right in front of her stained face and spoke.
" What a b****!" I said after I made sure no teachers were here. She looked up from her crying position and gave me a hug. As she release and our eyes met, we saw each others pain as our eyes met. 
"my name is Julia and I have been raped." she looked at me like I was either god, her group leader or both. All I could say was " welcome to the been raped rehab group."
We both laughed and walked out of the cafeteria.
--------
As classes ended and we started to walk I really felt her pain and sorrow. She told me that before being raped her mother had warned her of the trouble messing with men could get you into. She really didn't listen but now she wishes she had. We walked down the alley way where we girls talked about girl stuff...
--------
" come here now, both of you god damn w****s." this mystery man yells. Were both butt naked for if we wasn't my life was in danger. He tied us both up on the bed butts in the air and raped us. When he was don and was in the shower that's when things started going way down hill. I tried to unloosen the knots but HE caught me and beat my with a paddle. As he finished I stop screaming and just does at his command. I was lucky. This like world war two only a few survived. Julia was beaten to death for, well, I don't want to talk about that but the police came just in time to rescue me to late for..... Julia.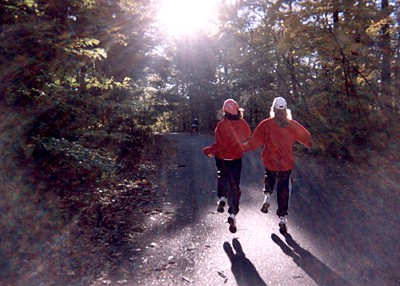 © Jacqueline W., Milton, MA