Our 3 Months Exposed in 5 Paragraphs
January 31, 2011
Dreaming.

Dreaming. That's all I'm doing. I can't even recognize reality anymore. Everything you said, was that a lie? I can't be sure…. I feel like I'm walking in a dream. Everything you did, it feels so unreal. I can't believe that I thought for even a second that you were telling me the truth. What was I? Not just some fling, because we never did anything. Did you need an escape? Did you need an ego boost? Or even worse, did you just need to have another option if she didn't work out? What was it all? I'll never know. I'll never be able to tell the truth from the lies.

Lying.

Lying. Was everything you said a lie? I was totally honest with you. From day one. I hadn't actually realized that I liked you until you told me that you liked me. How strange is that? And, did you know, you were the first guy to tell me that you liked me before I told you? Maybe the first guy who honestly liked me. But probably not, because you lied. The only lie I told you was when you asked if I was okay, I said yes. But you saw through it. It didn't stand for a single second. And yet, everything you told was a lie, a game.

Games.

Games. Were all our long talks, sweet words, and deep kisses just games? Maybe you were testing your talent for lying. Maybe you were seeing how far along you could string me. Or maybe, you just wanted to hurt me, like everyone else. Lets all see just how awful we can be to her. Lets all see how long it takes her to crack, to fall over the edge. Well, for that I congratulate you. You managed to push me over the edge, and you obviously have no intention of even trying to save me. So I'm just left with this evidence, these shallow cuts.

Cuts.

Cuts. That is your gift to me. No, you didn't hold the knife. But in the world of symbolism, you guided my hand, and pushed harder into my arm. I wouldn't have had the strength, or the inclination, without you. Every time I feel the pain, the bite of my scissors, the sting of healing, and the tug of ache, I know I can thank you for it. You won't take responsibility for what you did. I know that. But maybe, just maybe, you'll finally admit it, and let me move on.

Move on?

Move on? Ha. Like I could ever move on. You and I are too much alike. Sadly it is so true. But whereas I know that I am truly different, you hide it. You like your fake place in the group way too much to give it up. I wish you would be real. Let all your 'friends' see the real you. But I don't think they'd like the real you as much as the like the player you pretend to be. Of course, if you were real with them, then you wouldn't be embarrassed to like me, if you actually do. But that won't work. So for now, I have to pretend I've moved on. I have to hide my arm. I have to resist the urge to cry every day, every minute, every second. I have to pretend that you don't matter. That I'm perfectly okay.

Boy, I may be a good actress, but even I can't hold up this fiction forever.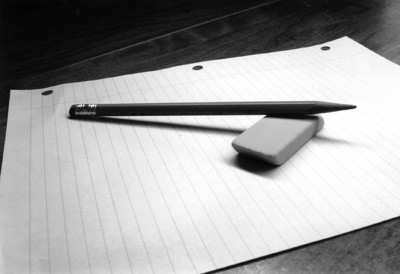 © Michael H., Mildford, CT