hustler music
January 21, 2011
Growing up in the hood, you're taught at an early age to have the mentality of a hustler. The first rule of being a hustler is to be all about your money, never let anything come in between you and your mula. Also in the job description of being a hustler is the fact that crime doesn't pay. For LaShawn he found this out the hard way! To him, a seventeen year old basketball star, money was his motivation to get out the hood.

Living day to day trying to be a hustler, things can be a twenty four hours seven days a week job. As LaShawn goes to basketball practice he often vision a life of fortune, but as soon as the gym doors close, the life of crime begin. This one particular day, LaShawn found been off track, form waking up late to his car not starting everything had been going wrong. Depressed, walking to school he decides to stop by the local corner store and grab a quick bite to eat before continuing. Entering the store the store he notices no one was there working, curiously he sits down and waits. After about a good ten minutes of looking around hoping to grab a little snack, no one came. Being the inquisitive guy that he is, LaShawn started to snoop around the store looking for the cashier. Creeping past the counter he seen a bunch of cigarettes scattered on the floor. Then as he proceeds past the rubbish, he spots an open safe! To his surprise there was money stuffed in the safe, and with no one around he began to fill his backpack up with all the green wonderful money. After smashing all the money in his bag, he grabs it and start to leave when he notices a small trail of blood. Not wanting to be a part of any serious crime he runs out the store with sense of urgency.

Feeling that his day was going good finally, he stops back by home to get his bag full of ipods so he can sell the items. As he leaves his house again, the police spots him. As they appraoch him he shoots off like a speeding bullet. Ducking and dodging corners, he continues running until he ran out of breath. Stopping to take a break the cops catch him! Thinking of the money he took and the bag full of ipods he regret his mistakes for trying to make easy fast money.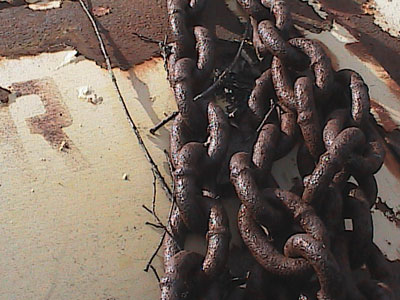 © Jack B., Central City, KY