Unity
January 17, 2011
Here I stand amidst a battle between forces. I am a lone figure fighting an army of people, each standing on a different side. I am alone. With their eyes ablaze with hatred, they glare at each opponent searching for any weaknesses. Their eyes seem to stare straight into my soul. The urge to flinch is hard to suppress but I fight to control it, for I know full well that if a single movement is made, chaos will break out.

I bring out my weapon of choice and scrape it along the side of ….the paper. The lead snaps from the amount of pressure as I point to the animal class. I had explained my theory that mammals were clearly the subject we should research for they are the most intelligent species. My other group members shake their heads in disagreement as each member goes on and on about how reptiles were cooler, birds were cuter, and fish were prettier. I stifle a groan as I once again thoroughly describe the positive effects mammals have in our society today.

My words falter as I see my peers doodling away on a sheet of paper and hiding a yawn behind their hands. They wave off my opinion as if it were a pest as they once again exclaim how reptiles were cooler, birds were cuter, and fish were prettier. I can not understand why of all groups I was the unlucky one to land a team amongst those who were stubborn. Everybody else in our class is nearly half way done and we still have not chosen a species to research.

A solution suddenly dawns on me, since all of our opinions do not match and it seems that we cannot agree on anything why not vote. Not only will it be a fair count but no one can complain about the outcome.

Three hands, then one hand, then four hands go up as I read out the different species. For the first time we were able to agree on a system to follow. We ended up with a '4+' on our mammal project. Separate we stood fragile, weak and lost, together we are united, complete and we become a whole.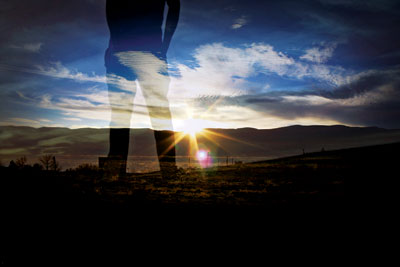 © Ezekiel R., Las Cruces, NM