Let it Be
January 19, 2011
Today is the first day of summer; the final day of my freedom. The faint sweet smell of rain flooded the air as a soft breeze swept through the valley where our small town resided, but i wouldn't belong to this beautiful woodland much longer. A mere twenty-four hours remained until my life would come to a definite distinct change. In turn for selling my soul to the demon of prepatory school, i would in turn give my ring finger to a man whom i have never, not once met in my lifetime. I may have never met him, but for a lifetime have despised the very thought of him.Tomorrow i am to be sent to my Aunt Violet Blair, whom owns a plot of land that this debutant miss has made into a prep private school to "properly root" all children into the pure evilness of turning them into Stepfords.

Mr. Maximilian Everett; he is to be my fate, which my parents sold away the moment i was found to indeed be a female and took my very first breath outside the womb of my mother. Every day my folks have reminded me that on the summer of my seventeenth year, i would be sent away to be married. i have never once met Mr. Everett, though my mother tells me his is to be of the gentlemanly sort. I have grown up learning to be extremely social and outspoken… and now is the time when my parents choose to tell me to be quiet and reined in order to please Mr. Everett. To be a particularly mellow housewife, who breeds in order to repay my family for their extreme generosity in the act of giving me a husband.

i expect him to be an elderly gentleman. He needn't not work because his family is filthy rich and can't spend enough for themselves. I wonder if he will be kind, or rough and abusive. Will he strike if i dare to speak? Will he work me, riding me like a mule, as if my only duty is to bare? in my mind, i already hate this man. i could almost bet that he is old, and wrinkly, that he hates the world and all its beauty altogether. He probably never gets off his high horse except for the brief instant that he decides to marry me so that his delightfully charming last name may carry on through yet another generation, since the name had only been around since the dawn of time.

What about love? and emotion, for that matter. Is my opinion of and concern when playing blackjack with the devil over the duration of my life and how it will be spent?

After packing, i spend the remaining seventeen hours i had left at my humble estate in the stables. Somehow the horses always knew just what i needed, a friend.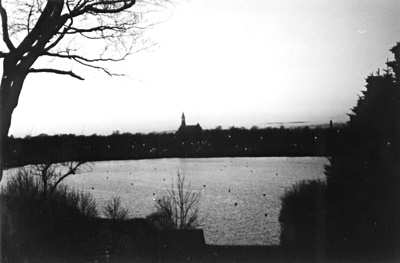 © Julie P., Marblehead, MA