the way of life
January 19, 2011
In the eyes of some people life is a beautiful gift given out of love, and respect. But to others it's more like an unwanted gift given to them out of hate, and even anger. Which one of these of you chooses is up to you, but as for me. I'd have to say I'm the second choice. I say this not knowing exactly how my life will eventually turn out to be in the future, or if I'll even have a future past the time I finish this line. But since I did then I will continue to speak my version of the truth in my life. And just hope I'm not alone in the struggle I go through daily, if I could have it my way I would make it to where I am and always will be alone in it. But since I'm not I hope to reach out to other 17 year olds who feel like I do at night. Who have the feeling that if they don't wake up in the morning if they would be missed and then they realize what they believe is the truth, and begin to pray not to wake up the next day. Or if they do then to be deaf or blind, so that they do not ever have to see or hear their problems any longer. Or to those who find a temporary release from their problems through drug or alcohol abuse, I know how it is it starts out as," one time shouldn't hurt me." Then that is the start for some or most if they had it like I did and still do. Because after that first time I was hooked on the whole thing because it offered a haven of pain free and even worry free life, until I came down at least. Then I had to hear my mom complain about all of my friends being no good and how I was turning into one of them myself. So that in its self was enough for me to never want to wake up. I mean my mom was basically calling me a worthless child, then there was the constant slapping that came after her saying I was worthless. I mean I contemplated suicide so much that I once took a knife to my own wrists and walked up to her and started slicing myself. Lucky enough for myself now it didn't go to deep but I sure bleed a lot. Another time I almost overdosed on muscle relaxers I bought called somas. I took like 17 or 18 and nearly died at a friend's house while the whole time he was laughing and joking, because he was also high from weed and some ecstasy. But I held through it, but my survival wasn't enough of an eye opener toward life. It wasn't until I got locked up for 375 days a.k.a. 1 year and 10 days. But even now after I got out I'm still lured by street life and drugs and other old habits. But I refuse to go back to my old life, because if I ever get the chance to have a child of my own I don't even want to have to talk to them about this subject. Now before I go I'll give you a wise quote I'm not sure who said it though.

"Live for today
And hope for tomorrow."
Mad love to all my fellow teens feeling my past and present pains. Stick together in life and after and we'll make it I promise.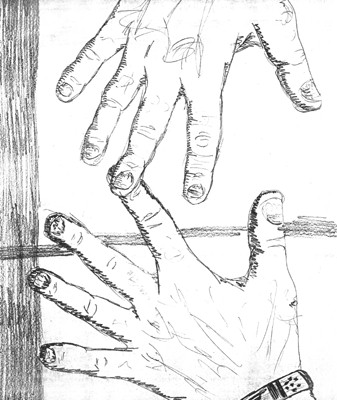 © Katie T., Hull, MA