Bored on New Year's
January 19, 2011
It was New Year's Eve, and Andrea was bored.

She was at a party with her best friend, Jessica, and she was wishing to be anywhere else.

Jess was with some guy, whoever she was dating this week. Andrea had stopped bothering to keep track a while ago.

And Thomas – Well, Thomas had yet to show up. Andrea presumed that Sara had persuaded him to stay home.

Sara was Thomas's girlfriend. She was also the sweetest girl Andrea knew. This was really unfortunate for her, because she'd had a massive crush on him since ninth grade.

Now, she was 17, and Thomas saw her as nothing more than a friend.

Andrea was messing with the music player, but it wasn't like anyone noticed. She doubted they were even aware it was still playing.

She was lost in thought, but slowly brought back to reality by a tapping on her shoulder.

"How many times do I have to tell you that if you're going to change the music, change it to something good?" Thomas joked as he plugged in his own mp3 player.

"Well, this is good music, you just have bad taste," she responded playfully, with a grin on her face.

But that grin slowly disappeared when she noticed something was missing.

"So, where's Sara?" She tried to sound cheerful and upbeat every time she was mentioned, but at times (such as that one) she failed miserably.

"Oh." Thomas's smile had vanished. "Well, we kinda just broke up."

Andrea wanted to jump up and down in ecstasy, but refrained when she realized how inappropriate that might seem.

"I'm so sorry," she said, feigning sympathy.

"Well, I'm not. I broke up with her. And I'm not just saying that to save face." There was a hint of a smile on his face now.
`"But…" Andrea was confused. "But she was so sweet. And you've been in love with her since middle school. Why would you let her go once you finally got her?"
"Because I realized that there's someone else I know who's much better suited for me."
And with that, Thomas leaned over and kissed her.
Once he pulled away, she asked "Do you want to blow this Popsicle stand?"
It was a lame way of putting it, but he nodded, mp3 player in hand, and they walked off together to his car, where they drove to his house to finish the new year.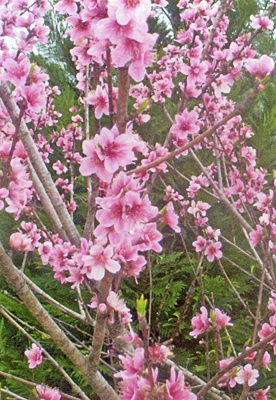 © Matilda S., Perkinston, MS