The Church, The Criminal and The Heroes
January 9, 2011
The next morning, I took my students for a picnic in the Jay Mountain as I promised. The sun was rising, and the food was great. Suddenly, we smelled a disturbing smoke. I told the kids to stay with Mss. Georgina. Then a fourth grade teacher and I got where the smoke was coming from. The old church was on fire.

There was a crowd at the front of the church, mostly my students. I told them to go and stay with Mss. Georgina. Then a young fourteen-sixteen year old boy with blond hair asked me what was going on. I told him that we were having a school picnic up here, and we realized that this place was burning up. Mss. Georgina came and told me that some of the kids were missing. I told her not to worry and that the kids were probably around here somewhere. She said, "They've been missing for at least half an hour. I thought they were climbing the hill…" Rosaline, a girl from the missing ones, was screaming. The scream was coming from the inside of the church. Mss. Georgina went white. She said, "I told'em! I told'em not to play in the church! I told'em!" She was so miserable that I shook her to stop her screaming. The next thing I know that the boy with blond hair slammed a big rock through a window and pulled himself in. Then his friends went in, too. After a while, those young boys started to drop the kids out of the window. All the teachers were fascinating with their young brave souls.

The young boys went out. The one with blond hair was in flames, I ran to help him. I saw that his friend was taking into another ambulance. The young kid with blond hair passed out, so we took him into the other ambulance. I went into the ambulance with him. I was still shocked by their brave action. He was unconscious and asking stupid questions. When I told him that we thought they were angels, he laughed and said, "We're not angels, we are criminals." I was shocked, "What?" "You know, criminals. Like hoods… Johnny is wanted for murder, and Danny has a record with the fuzz a mile long." I wasn't sure which ones which. I was still shocked by the fact that they were wanted. I asked again, "Are you kidding me? He answered, "I am not. Take me to the downtown, and you'll find it out pretty quick." "We're taking you to hospital there anyway." It wouldn't be fair if they got into the jail after the brave things they had done.

"Are…" He stopped. It was probably because of the pain which was caused by the smoke inhalation. "Are the little kids okay?" he asked. I answered that they were fine. I told him that there were small explosions right after they all got out. Then we got to the hospital. He had a big bruise across his back and had many burns. I kept thanking him for saving my students and I told him that I didn't mind he was a criminal. After he fell asleep, the doctor told me that he was in a bad condition. After a couple of hours, he passed away. It was the worst day of my life… I didn't even know his name.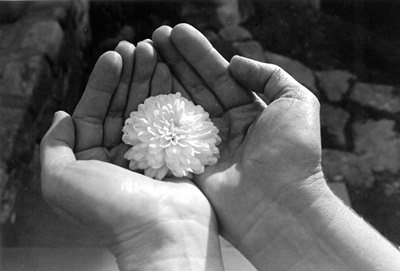 © Beth S., Marblehead, MA