Cigarette Monster--Story 2
January 10, 2011
He takes a puff from the cigarette. I watch as he inhales, watching everything. I see something, I see the monster in him. That's the monster I used to be, not to long ago. He then looks up at "What are you staring at, kid," he says in a cold voice. I don't know what to say to him in that moment. "Nothing, just the sky," , I say that in a disappointed voice. Sometimes I wish I was still smoking. Then maybe I would be accepted by him, maybe finally cool enough.
Oops, there goes the bell. Time for Integrated Algerbra 2, "Ugh just what I need, math. So easy, so boring,", thinking inside my head of course. Nikki walks up to me, it's always the usual with her.
"Yo Anne, you got a bogie I can have? I'll give you 50 cents"
"Uhh I gave my last one to Dennis.
Sorry Nikki, I might have more tomorrow." I lied big time to her. I felt so bad, just I couldn't say the truth, everyone would make me the outcast and everyone smoked.
When math ends, I go find Deanna, my best friend there. She also used to smoke like me, but quit for reasons I can't say. We start talking and somehow the guy ends up in this conversation. Once again speechless, I can't bring words to my mouth to describe my feeling towards him.
Lunch. My favorite period of the day, period 5. I'm not exactly sure how this happened but it did, un-explainable. There he stands and there I stand, our eyes look at each other. Quick glances, always the best.
"Uh hi, you're Anne right?"
"Yeah.. I am."
"I can't believe we go to this school, and I've never noticed you before. What grade are you in Anne?"
"I'm in 10th, 17 and yeah."
I'm smiling like crazy, I never thought this would happen. Estactic, one word to describe my feeling.
"So do you uh maybe wanna hangout sometime? Here's my number.."
"Cool, I'll call you sometime."
Here's that bell again, time to head home. I head for the bus, but he stopped me on my way. He pulled out his pack of Newport's. Lights up and hands me half of it.
"Here, take it. Looks like you needed a smoke."
I take the cigarette in my hand. I take a few puffs. This has never felt so good in a long time. I watch as he pulls out a new cigarette for himself. I watch him take that puff, watching as he inhales. He is the monster, and I have become his monster friend.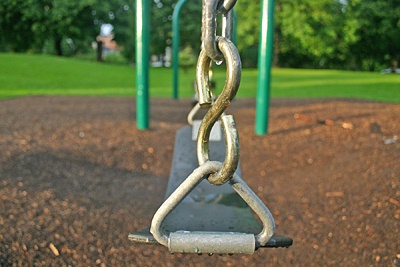 © Faith E., Albany, NY