Necklace
January 9, 2011
We had been as close as sisters get, until it happened, that is. In every picture that hung in our house, we were together. We had slept together, in bunk beds, until we were ten years old, and decided that twin beds next to each other were much more mature. But, nothing was the same, not now.

The pictures were a constant reminder, strangling the three of us she had left behind with pain. Her bed lie empty, still next to mine, and neatly made like she always had it done. At the dinner table her seat was empty, and cold to the touch, as our hearts felt.

We were identical twins, and our parents had given us a necklace when we were toddlers. One inscribed with a J and the other with a C, these were our first initials. We wore them everywhere, and if one of us missed the other we would often hold the sterling silver in our palm and rub it. For some unexplainable reason, the necklace of the other twin would also warm up.

I felt this warmth the hour that it happened to her. It could have been anyone, and it broke my heart to know that she was the victim of an accident that could have been prevented. Her lacrosse team was conditioning for the upcoming season when the scene took place. There really was not a reason why it happened. The driver had not been drinking, and the mechanics said that nothing was the matter with the car. The driver claimed that she was waving to one of the girls on the team when she lost control over the car and it ran into Jayden.

When Mother, Father, and I finally got to the hospital, the doctors said that there was no way that she would make it. He did allow us to see her, which I will never forget. People in blue scrubs swarmed around her like bees on a hot summer day. A few moments later only one stood beside her and the constant beeping noise slowed, but did not completely stop. "Would you like a priest?" she asked, pointing the question at Father, I could tell that arrow of words bulls eyed him when tears trickled down his cheeks. He kept good posture and shook his head.

I strode over to my sister, and saw that her hand was on her neck, holding something. My necklace began to burn, and I knew that she was speaking to me. "I love you," I whispered. Her eyes flickered, and my necklace turned extremely cold. A solemn beep echoed. She was gone.

"We gather here today on behalf of Jayden," the old man drowned on, as if he knew my sister. I kick some dirt from under my black shoes. The hole in the ground containing my sister seems to swallow up my emotions. I am not crying as everyone else around me is. I do not feel anything, I am numb. The tips of my fingers hold a white daisy, her favorite flower. Jayden loved to talk about the future. She had so many plans with her life, now look what happened. After seemingly forever the old bones said, "Now, we wish Jayden farewell." I knew what I had to do.

Standing next to the pit I took my necklace in my palm, warming it. Then, I pulled at it, and the chain snapped. I held the piece over the hole, and let go.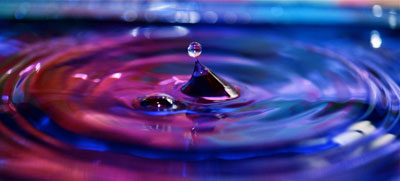 © Haley L., Anchorage, AK