Silence
December 27, 2010
She never spoke. Never. In all the years I had been at this dull and miserable school I had never heard that girl utter a single word. I didn't even know what her name was. She was always distant from everyone else, her head was always without fail in a book, her long black hair was tied in a messy pony tail at the back of her head and loose wisps of her hair stuck to her neck.
The one thing that undoubtedly stood out the most was her face. She was breathtaking, her smooth oval face that looked like it was made out of glass, her small angular features and her eyes. Oh, those eyes. They were lovely, vivid green, large and gleaming with knowledgeable.
She was isolated from the rest of us. The teachers knew that she never spoke a word. They would refrain from calling her out in class. They never called on her. She had no friends, everyone stayed away from her because of her reluctance or inability to speak. She would not be able to make friends because of it. She was an outcast. Nobody knew weather it was because she just did not want to speak or that she physically couldn't.
I always wondered just what her voice sounded like, if she even had a voice. Having not ever head her voice I had no clue what it was like. Smooth and calm, or rough and hoarse?
She had sometimes been the brunt of bulling in the school because she had no voice, she couldn't fight back. She was the most innocent and weak target in the school. I remembered once when I saw just how badly the torments had became. She was abused in ways that some people wouldn't ever be able to imagine.
She intrigued me though, and I didn't believe that I was just curious - there was something more… something about her.
I was utterly clueless.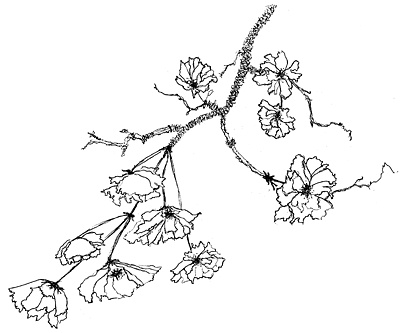 © Marybeth L., Hamilton, NY