True Friends
December 16, 2010
It was the first day of second grade when I walked into school. I saw a short blonde headed girl. She pressed her forehead against the desk wishing she could be back in Arizona, with her old friends. Like love at first site, I knew she would be my best friend, forever. Mrs. Branson told me to sit next to her. This was my shot to connect.

"Hey, what's your name," I asked her. She didn't look up. "Hello?"

She sat up quickly and yelled, "What, who's talking to me?"

"Hi, my name is Jolee," I practically blurted to her face.

"Hey. I'm Jennifer. You from around here?"

"Yeah I've been here my whole life! What about you?"

"I'm from Arizona. I don't have many friends. None actually. Would you-"

"-Like to be friends? I'd love to!"

The rest of the day we played and colored, like most Second graders do. All throughout elementary school we were close, the best of friends. At recess, four square would be our favorite game one week, then kickball the next. Our favorite colors were the same. Sometimes we would match clothes. Our teacher started calling us by each other's names. People would ask of if we were sisters. Without hesitation, we would say yes. As young kids, we loved to play softball together. When the choosing came around, we would hope and pray that we could get on the same team. In third, fourth, and fifth grade, we got the same teachers. I considered us the luckiest friends in the world.
We would get in huge fights over the smallest things. She stole my pencil without asking. I didn't talk to her for weeks. I decided to give her the silent treatment. Friends would come up to me and ask me if we were still friends. I immediately started crying and ran around the playground to find her. I couldn't be mad any longer. I needed my "sister." I ran to her bawling.
She hugged me and said, "It's about time! I missed you. I was just nervous to come and talk to you."

"I'll never be mad this long again! I'm so sorry"

"Me too!"

We hugged for a long time. For the rest of recess, we talked it out.

Sixth grade came. Jennifer and I were still amazing friends. Four schools including ours fed into our middle school. Many new opportunities came to open up to new friends. I turned them down for I already had the best friend that I need. Jennifer let new friends in, although she told me that we would always be the best of friends. Halfway through the year, Jennifer was overpopulated with friends. I started to get jealous. I yelled at one of my friends for trying to steal Jennifer from me. Jennifer had overheard me. That night, I got a life lesson.

"Jolee, you can't yell at friends because you think they are trying to steal me. I would like to have more than one friend." Jennifer said.

Sobbing, Jolee said, "I'm sorry… I just can't lose you, not again. When we fought in elementary school, I couldn't stand being mad."

"Listen carefully. You are the best to my friend. Nothing can take that away."

"I understand. Thank you."

For the rest of sixth grade, I was never jealous of her friends. In seventh grade, Jennifer found a boy she liked. His name was Josh. She started off talking about him every now and then. After one month, all she ever did was talk about him or talk to him. There was never any time for us. I started to become annoyed, but I didn't show it. Jennifer started rejecting me to hang out because she was too busy or she was hanging out with Josh. I kept my cool and tried to understand. Another month had passed when Jennifer didn't even wave to me in the hallway anymore. She was too busy walking with Josh. A girl named Erica saw me noticing this. She was a quiet girl who was very observant.

She looked at me with a look of sorrow and said, "Friends come and go. You decide when to let go. But when one door closes, another one opens."
I looked at her with a confused expression. "What do you mean?"

"Sometimes you can't hold on to friends forever."

"Are you crazy? Jennifer is my best friend. She promised me that."

"Promises aren't always kept."

"Well..."

"Maybe I'm the new door opening"

"What? No! Jennifer is still my best friend. She writes in her journal all about our friendship. I will check to prove it to you."

The next day I asked to see Jennifer's journal. She gave it to me. I flipped to the latest page. It said I love Josh. I figured she was doodling. I flipped a couple pages back- the same thing. The last time she had written about us was before she met Josh. It had finally hit me. Jennifer was moving on. She was ready to have many best friends. Erica was right.

I went back to Erica and told her I was sorry for telling her she was wrong. I asked her if she would like to be my new best friend. She told me she has many friends, and not just one best friend. I thought that over in my head that night. I can't tell every friend who I'm crushing on. I can't tell every friend my deep dark secrets. I need a best friend to tell those to. One that I know I can trust my secrets with.

I went months feeling lonely. I was waiting for a friend to find me. I had so many things bottled up just waiting for a best friend to listen to. No one came to talk. I had rejected too many people to be my friend before. I was devastated.

About a month later, Jennifer called me to tell me that Josh broke up with her.
"I thought he was worth more than me."
"What? No! I thought you were mad because I didn't call you back."
"Well I looked at your journal and saw it was all about Josh. You didn't even write about us anymore."
"Jolee, I write about you so much. I bought a whole new scrapbook for your birthday. It has all of my writings about us in it. I started a whole new journal too. I keep it at home because it is so big to carry around. I bought a big one because I knew our friendship would last forever. I got tied up in Josh and I'm sorry."
"I thought you were excluding me."
"Boys should never split us up. As kids, friends should be more important than boys. I need someone to talk to and no one else really wants to listen."
"I would love to!"
Jennifer shared her story of her and Josh.
"Jennifer?"
"Yes?"
"You are a true friend. Do you know how I know?"
"No. How?"
"When I first saw you, I knew we were going to be friends. I had once been told that true friends are inseparable, even if there are a few breaks in between. They should always come back together. Every time we fought, we had a break, but we couldn't stand being apart. We always went back to being friends. Although you regretted it, you moving here from Arizona, is the best thing that has ever happened in my life. I'm very glad I got the courage up to talk to you."
"At first, I didn't like moving, but I have never regretted it since. You have changed my life and I'm so overjoyed that we got put in Mrs. Branson's second grade class.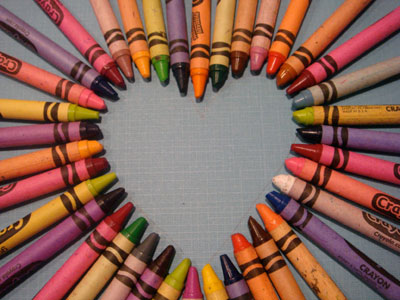 © Ashley W., Rockford, MI