All For One Night
December 4, 2010
Sparkles, glitter and glam. This dress was all that she wanted, the only thing holding her back from getting the dress was the several-digit price tag. Faith George knew that her mom was never going to splurge for the dress, especially with her prom date being Connor. Her mom, Kathy, didn't know Connor like she did.



Connor's rebellion and independence attracted Faith immediately. Once the two met there was instant connection and soon they became inseparable. Faith saw the true side of him while her mom only saw his record. With a judge for a mom Faith's life has been pretty simple and straightforward but once Connor entered the picture her life changed. The first time he talked her into stealing was the first time she felt the dangerous thrill of life. At first she was hesitant but once she completed the challenge she wanted to go back out there and feel that thrill again. Her mom never approved of him and the day she found his case on her court table she knew Faith deserved better. Ever since then her mom was determined to get Faith a new boyfriend.



Kathy knocked on the dressing room door and called to Faith, "Honey, can I see the dress?" Faith slowly opened the door and paraded out to the three-way mirror. Kathy gaped at how beautiful and mature her daughter appeared. "It's lovely but where are you ever going to wear this dress to?"



Faith looked at her reflection in the mirror and realized how proud her dad would be if he was here. She looked up to where he was in Heaven. He'd been there for eight years now but she still felt his presence. The car accident that took his life had been very difficult for Faith to cope with. She returned her gaze to the mirror and pulled back the dress's right strap revealing a deep scar. The physical pain was gone but the emotional pain still lingered. The emotional pain the scar gave off was accompanied with a strong feeling of pride. The doctors told her she had a slim chance of surviving the cancer but look where she was now. She let go of silky blue strap and turned around to face her mother.



"Well, Mom." She started, elongating the word to stall for time. "There is something I have to tell you." She looked down at her bare feet.



"And…?" Her mom got an uneasy feeling about what her daughter was about to confess.



"Well you know that the prom's coming up, right? I was just thinking of possibly going. This dress would be perfect."



Her mom's uneasy feeling disappeared, "Oh that sounds great! Who are you going with, your friends?"



"Umm well that's the thing that I need to talk to you about." After a quick pause she finished. "Could I go with- "she mumbled the rest.



"I'm sorry sweetie, what was that?" Her mom cupped a hand around her ear. Faith kept mumbling the same name until her mom finally heard. "Connor?! That no-good trouble-making boy you used to date?"



"Not used to, mom. I still date him." Faith got over mumbling, now she was mad on her mom's insults of Connor. "We've been dating secretly, okay? Just get over it." She ended the sentence with the slam of the dressing room door.



Kathy's voice could easily be heard through the thick wood of the door. "How could you lie to me for this long? Is there anything else you've been keeping from me, Faith?" There was a long intense pause as neither spoke and collected their thoughts. The silence was suddenly broken when her mom's gentle voice said, "Honey? Can't you realize you deserve so much better? Right now, look in that mirror and tell me what you see." After no answer Kathy started again. "Well I'll tell you what I see. I see an intelligent, beautiful young lady that deserves so much more than what her boyfriend is giving her. I've seen Connor's case multiple times with different girls. You aren't the first to be talked into stealing something by that manipulating boy. There are nice people in the world, all you got to do is look for them. And believe me, you'll find one. Just like I found your dad."



At the mention of her dad Faith started tearing up. She realized the truth in her mom's words. She slowly unlocked the door to see her mom's matching watery eyes. They quickly embraced each other. Kathy held her daughter's face in her hands as she placed a kiss on her forehead.



Faith broke the hug and reached in the pocket of her discarded jeans on the floor. A shiny cell phone appeared and her nimble fingers dialed in a phone number known to heart.



After a few rings a deep voice filled the empty dressing room. "Yeah?"



With little hesitation Faith told her ex-boyfriend to find another prom date.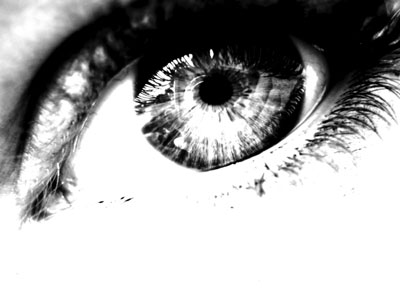 © Lauren S., Reading, Berkshire, UK