Only the Good Die Young
December 6, 2010
Life could only go downhill from here.

Gina's life was pretty much your average housewife life. She had a job, as a mom, her husband was a University professor, Timothy, so the income was pretty good. They had 5 kids, a 11 year old Mike, 8 year old twins, and 3 year old twins. Gina always had her hands full from keeping the kids healthy and in line.

This was the day Gina went in for her monthly doctors appointment, June 5th. She knew she would be dancing her way out of that office, because she's as fit as a fiddle. Gina parked her car, walked up the stairs into building and sat down in the waiting room. "Gina Scott." The nurse said. Gina popped up and followed her into the doctors office. There she waited for the usual 10 minutes. She heard the handle click and in walked Dr. Stapleton. "Hmm." He said as he examined her skull. "What?" she said. "Well, I'm not sure what this is." He said, "Sure what, what is?" she asked surprisingly. The next thing she new he was having her stand and follow him into a room with a C.A.T. scanner. Gina had no idea what was going on.


She found herself back in the doctor's office, waiting, again for Dr. Stapleton to re-appear. This time when the handle clicked, she wasn't very happy about seeing him. He sat down and sighed, gave her a long look and showed Gina the results. She stared at the paper with confusion, then stared at her doctor. Her mind churned in confusion. How could she have cancer? As the doctor explained her head went numb and his voice faded away. All she could think was, 'How do I tell my family?' The doctors voice slowly came back to her as she came back into reality. "I honestly have no idea how this happened.." said the doctor, his voice slipped away slowly her mind dangling on the last word. He handed her the rest of her paper work and she quickly gathered her things and left.

She made her way down to the waiting room, signed some papers, and walked through the automatic doors. Down the stairs and walking to her car she found herself looking down, at her feet, that's when she heard a loud honk. She stopped dead in her tracks. The bright lights in her eyes. Gina scuttled to her car and sat down, on the felt seat. As she sat there she found herself stroking the soft material, wondering how much longer she would know how to touch. She sat in her car, watching patients come and go.

It was dinnertime, and Gina needed to get home and feed the kids, she turned the key, pulled out of the parking lot and headed home. As she walked in the door she was greeted by the sound of screaming children and the soft buzz of the television set. The noises all quickly faded again and all that ran through her mind again was, 'How do I tell my family, how soon will I loose all of this?' her kids voices faded back in, she stood there, in the kitchen, still holding her keys, coat, and everything she had walked in with. A tear streaked down her face. Soon she began to cry, and then the voices faded again, but this time it wasn't her, her kids had stopped screaming and playing, the looked hard at their mother, standing there, crying. Then she quickly dashed into her room and stumbled on the carpet, falling into a chair. Hours past, the kids settled down. Gina heard the door click. Tim was home. Gina collected herself and quietly walked down the hallway, the floor creaked. "Gina? Is that you?" Tim said in a cheery voice. She didn't respond. "Gina?" this time Tim sounded worried. Gina's figure approached from the dark hallway, she has rings under her eye's from where her make-up had smeared.

Later that night she brought up the courage to finally tell Tim. He wasn't very happy about the news or the fact that she had waited so long to tell him about it.

Months passed, and she had started chemotherapy, life was just getting worse and worse. In her mind, the only thing that could make all of it just go away was to just let the cancer over throw her. Gina didn't give in though. After 2 years of hard battling, it was over, and she hadn't lost anything she had. Life went somewhat back to normal and she could vaguely remember her 'cancer phase' of life.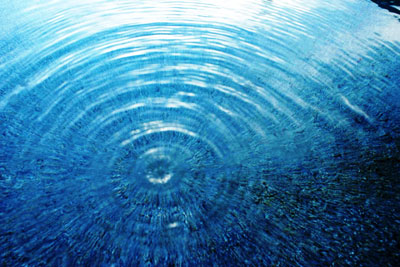 © Sadra L., Buckeye, AZ