My Addiction Diary
December 7, 2010
10/5/10
Dear Diary,


Its 4:15 a.m and I can't sleep, well lets just say I'm exhausted but my mind is so alert it won't let me go to sleep. This has been the longest day; I guess it doesn't help that Im coked out either. My heart is beating so fast, I'm sitting alone I'm my apartment just wishing all my problems would disappear. I think everyday "I wish I could go back to being 14 again" when things were still good, When I was still sane. Man I can't even think strait this coke has me feeling so good if only I could feel this way 24/7 life would be a whole lot easier. But isn't that what most addicts think? Its 7:00 am now, my heartbeats are becoming regular and im my mind is winding down which means the coke is wearing off…time for bed!

10/7/10
Dear Diary,
It's been a few days since I did any coke and I'm feeling Great! This morning I woke up early to find myself wanting to make breakfast. So I go into the kitchen of my Miami Beach condo and start whipping up a delicious breakfast of eggs, sausage, hash-browns and waffles. This is the first meal I've made in my new condo and im proud that I can say that. I don't know how many days I can go without doing a few lines of coke so im going to enjoy this moment of being sober and having a full stomach.

10/9/10
Dear Diary,
So far I've gone 3 almost 4 days without doing a single line this makes me feel so proud because I haven't been sober for more then 2 days since I was 15 years old. Im 22 years old as of yesterday, maybe this will be the year I become strong enough to fight this addiction. Scratch that THIS WILL BE THE YEAR I BECOME STRONG ENOUGH TO FIGHT MY ADDICTION TO COKE.

10/10/10
Dear Diary,
I don't really know how I ended up here. Feeling alone and lost at such a young age. I think it all started when I was 14, I grew up a little "fast" meaning I always wanted to do and say things like my older sister, follow in her footsteps. That was my first mistake wanting to be like somebody who had no motivation no ambitions for her life. I remember how it all started me and my family still lived in North Portland, Oregon. It was a Friday night and my 17 year old sister Gabrielle was going out to a party, I begged her to bring me along she didn't want to because she knew what type of party it was going to be, there was going to be alcohol and drugs. I later found out these were the things that were going to have me feeling so alone and lost in life. Not caring wither my sister Gabrielle wanted me to come for not I was going to go to that party. I just had to know what it felt like to be cool, feel "grown up." Ha I remember sitting at the top of the stairs waiting for my sister to leave for the party so I could sneak out and follow her. I did just that. By the time I got to the party my sister was already drunk so she didn't get mad about me following her here. When I first walked into that high school party my eyes were exposed to a whole new world, people kissing and touching, girls and boys so drunk they couldn't walk straight let alone stand up, everybody looked like they were having so much fun in my eyes. One of my sisters friends handed me a cup of alcohol and that's were my problems started.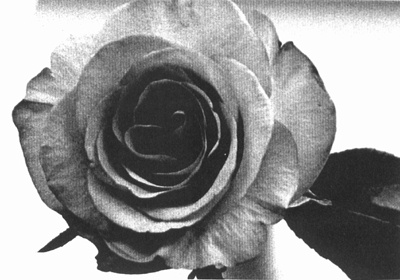 © Liza C., Seattle, WA