"The Monster"
November 24, 2010
She lost everything to the monster. One time and she was hooked. No one new, nobody cared. This young girl was alone and scared. She had so many dreams but all that stopped when she was introduced to crystal. This monster was ugly and it doesn't care if you lose everyone you love just as long as you're in its grip. She would do anything to get some. But she never realized how much it was messing her life up. Hanging around the wrong people also got her raped. She found out she was pregnant and having twins, that meant she had to give up the monster. Really, you could say she tried. It lead to shaking, sweating, couldn't eat, and crystal was the only thing she could think of. "It makes me better" she says. So she did one toke a day to keep her head on straight. You think she wouldn't do it at all since she's pregnant but she thinks it'll be alright. Just as long as she doesn't do too much right? She got to where she couldn't think straight. When she talked, she would stumble on the simplest words. Soon crystal meth lead to the only thing she new. She had her babies, one which died at birth. She was left with a baby girl she named Sunny Larain. She's not totally healthy; she has panic attacks and asthma most of the time. I guess you can say she gets by. Her mom just caused a lot of problems for that poor child. Sunny is now sixteen years old living with her grandparents. Who knows where her mom is. She's probably with the monster living it up somewhere.


Sunny Larain
My mom doesn't care about me. All she thinks about is herself and getting high. She calls me maybe one time every four weeks. Do I want to talk to her? No, not really because she's never been a mom to me and she'll never know how to be one. I have learned to expect nothing from her. I know I just have to keep moving and be somebody. Achieve dreams that my mom never got to because of the monster. I've learned not to mess with the monster; it will suck the life out of you. I'm not happy my mom got hooked but I'm glad I got to see what it did to her and how much it messed up her life. It shows me that I don't ever want to be like her. You can have so much fun without having drugs in your life. My mom, well she just met the wrong person but also she could've said no. Maybe she thought she wasn't going to get addicted. I really wish she wasn't but that was something I couldn't stop from happening. I wasn't even born yet. Now it's my turn to live my life and be something my mom never got to be.
-This is to all the people out there who have been addicted or lost their life to drugs. Remember that you only have one life and you want to live it to the best of your ability. You can achieve anything in life with hope and faith. Believe in yourself and never give up because some day in your life, all that work will pay off. Be strong and live your life like you we're dying. And stay clear of The Monster.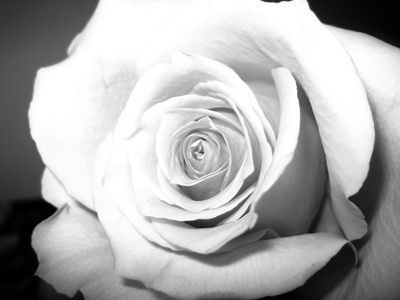 © Kimberly C., Houston, TX