A Birth of a Miracle
November 27, 2010
I peer down at the little life in my hands. I caress it ever so gently and put my ear up to its little languid body. The mother cat stares up at me to look for signs of life in her little one. Sadly there was no sound or murmur from the little one. I tried to warm up the body by wrapping it in kitchen towels and rubbing it gently. Meow, the mother cat, bumped her head on the side of my leg. She wanted to hear from me.
"No Meow. I do not think your baby is going to live."
She purred at what I said questioning every bit of what I said. Meow could not take the news or she simply did not understand my language. Whatever it was she just sat there watching me revive the little one.
I had found Meow at 3:30 in the morning on my bed holding something small in her mouth. I put on my glasses to see exactly what it was. At first I thought it was her daily catching from the night's hunt, but then I saw the little nose that was damp. The little paws that seemed underdeveloped and a little tail still rapped around the body. Its skin was quite wrinkly and had little signs of fur. The body itself was in a fetal position and was warm and wet. Meow had just given birth to her first kitten. At this realization, I put it close to my chest to keep it warm and went down stairs to get a towel to dry her off. When I had reached downstairs, there was a new discovery. The body did not seem to have a beat. It was warm and wet from being in the mother's womb, but it did not seem that it was strong enough to produce its own heat. I dried it off carefully making sure that I did not harm the fragile body. Meow had followed me to look at what I was doing with the kitten. I had rubbed the body constantly to give it warmth and hopefully give it life. It had seemed such a long time of constantly doing this. I was tired, but the adrenaline kept me going. God could not let this little life go. He could not let Meow suffer from losing her first little one. I wanted to see the mercy of this little life. Some sign that it would live, but as time passed, my hopes were becoming diminished. At the bleakest moment of giving up, I felt the tiniest heartbeat. My heart leapt at what seemed the impossible. I wondered if it was just my mind deceiving me for feeling that little heartbeat; the prospects of life were very slim. I felt a second heartbeat then a third then a fourth then a fifth. My mind was not deceived. Meow looked at my bewilderment. She became excited.
"Meow, your baby just might live."
Meow nuzzled her body against mine as if saying thank you. She understood that her baby might live. The body started making tiny movements that further confirmed life. Mother Meow looked at me in question; she had not experienced being a mother yet. I gave Meow a look at the baby. She started licking its body; the baby whimpered some. The baby had won its battle for life.
After about three hours of seeing the little body come to life, the sun began to show above the mountains. Snow began to fall a little. I glanced at the calendar and realized that it was thanksgiving. It was a very appropriate holiday for the birth of Meow's first infant. At this, I concluded that the premature kitten should be named Miracle. Her birth was definitely a miracle. I was thankful that I could say the baby had life in it.


The following days were hard for Miracle. It was as though, the battle for life was not completely over. I had weighed her on a gram scale. She was only 57 grams. I fed her milk with an eyedropper because her mouth was too small. She was kept in an incubator at a set temperature to ensure that she got the needed warmth. The progress for Miracle seemed slow. The feeding regimen was 1-2 ml of diluted formula solution every couple of hours. I kept a journal of her slow progress. Days went by, but the constant feeding and watching paid off when I saw her eyes open for the first time. She saw the world around her for the first time. Her buggy eyes had been glued shut for that first week, but the ability for Miracle to open those eyes was a relief. Every day brought a new growth. Fur started growing to provide the necessary coverings. Before, I would massage the little Miracle's tummy with my finger tips to aid in its elimination of materials. Its digestive organs were not fully developed, but now Miracle could carry out her own bodily functions. Seeing Miracle's every day progress gave a hope for life. She defeated the odds.
One dusky morning I woke to the sound of a rustling from the bathroom where Miracle's box was kept. I was scared that something was harming her and could not help worrying for the life that took so much effort to save. Immediately getting up, I rushed to the bathroom and saw Miracle doing a swimming crawl motion around her box. Miracle was almost ready to walk on those legs. After five minutes, she decided it was going to be her first step. She got up on her little paws. She tottered around because the walking motion was unfamiliar to her. She eventually got to the edge of her box after exhausting all her energy. I picked up the fragile body that a couple weeks ago seemed like it lacked life, but not was able to crawl and had little tufts of fur poking out about the body. Little Miracle made me realize that working hard had pushed the chances of survival.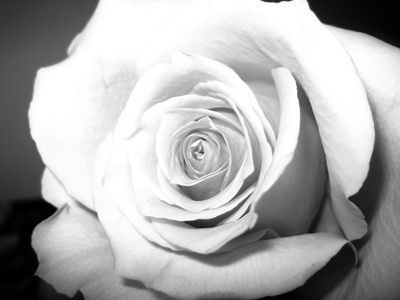 © Kimberly C., Houston, TX