Good Morrning
November 23, 2010
Remember when you were a kid. When you wake up on a cold morrnign, and you are nice, tosty, and worn. you open your eyes and see the sun come through your window, you hear and smell your mother makeing food for you down stairs, Then you get up out of bed and get a cold chill run down your spine and then rap your self up more tightly in your blanket. You start to walk towards the amazing aroma of pancakes and surope.
My morrnign was not like that at all. I woke up and I couldn't see, I couldn't hear, and I couldn't scream. When I woke up I got out bed and when I put my feet on the floor a shock of pain went raceing yp my leg. When my hand went down to inspect it I found a bone sticking out of my foot. Do you know what it is like not being able to scream in pain, to feel the teairs running down your face?
When I tryed to scream and not a breath of air came out, them I put my hand to my face. That was somehing I wish I never did. I felt my eyes but they wern't there, in stead in there place where black holes. I moved my hand to my ears and nothing as there too. Then finly i moved my hand to my mough and ill i felt where my teeth with no skin attached.
Thats when i remember the bomb that took my face.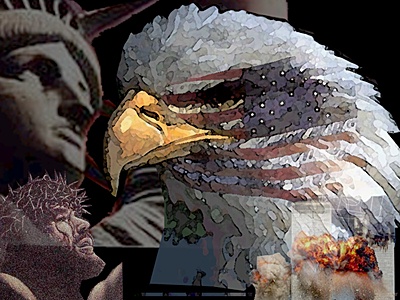 © Casey Rodkey, Lewis and Clark, MO