Agony
November 30, 2010
I didn't know where we were going. All I knew was, Mom was driving way over the speed limit. When she had pulled me out the door, all she had mumbled was something about Gracie. Her face had been pale, and she had been shaking.

It was dark, so I didn't exactly know where we were going, only that for some reason, we had to get there quickly. I looked up into the rearview mirror. Mom's eyes were darting back and forth across the road. She was paranoid. I was afraid she was going to drive off the road.

Up ahead, police lights were flashing. What was going on. Mom screeched to a halt when she saw the police tape. She vaulted out of the car, and sprinted to an officer, kneeling next to him, looking at something on the ground. I curiously looked at the ominous crime scene, getting out of the car.

Then it all registered. I saw a demolished motorcycle lying on the ground. I saw an ambulance pulled up to the tape. I saw a battered car in the ditch. I saw two stretchers, one holding the weight of a gruff man, who had a serious head wound. The other … the other held my blonde, eighteen year old sister, eyes closed, and - I couldn't tell if she was breathing.

I whimpered, tears rising to my eyes, and scampered up to Mom, who took the tackle well. She held me tight in her arms, and cried, saying, 'It'll be okay, it'll be okay!', even though I knew she was lying, even though I knew it wouldn't be. After a while, she let go, and turned to a sympathetic sheriff.

"M'am, it looks like-"

"What happened?!" Mom said, trembling again, and hysterical.

"She was driving her motorcycle, and a drunk driver swerved into her lane, colliding with her, and then the car flew into the ditch." He read off of his report. "The man has a major concussion, and a broken arm in three places, and … she has - she has a broken neck."

Mom wept. She bawled. Sobbed. Wailed. She howled. But it took me a little longer to sink in. A broken neck? But that means she's dead, right? Dead. And I knew it was true. She was dead. My eighteen year old sister was dead.

But she couldn't be! She was a senior, and had two more months until she would have graduated! She had a boyfriend! A guy who loved her, and cared for her! She had a loving family, a wonderful life! And she was dead, and had lost it all.

And that was when I wept. And I promised to myself. I am never going to drink. Because liquor, alcohol, beer, booze, whatever you want to call it, killed my sister. That man was overcome by it, and cost my family something we couldn't afford to loose. Something precious to us. A sine qua non, a essential, a necessity. Gracie.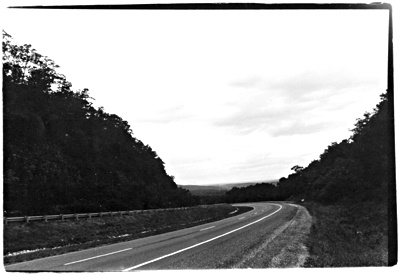 © Courtney R., Great Falls, VA