Your Sarcasm
November 24, 2010
Honestly? It was you sarcasm. Your sarcasm that I was originally drawn to. That sarcasm, along with that hair and those eyes… And really? That's the only explanation I can give about it. It was the stupid stinkin' sarcasm.

I guess I should start from the beginning. Start from the beginning so that everyone else can know what I am talking about too.
~~~~~~~~~~~~~~~~~~~~~~~~~~~~~~~~~~~~~~~~~~~~~~~~~~~~

The first time I ever heard you speak, you said "well no duh, Mr. Smarty-pants!" I know, it isn't very funny to read, but we were in our first period class, on our first day in high school, and you were already being smart-alecky to the teacher.

Obviously the teacher wasn't very happy about that, but everyone else in the room started laughing. When the teacher finally got control of the class, he warned you that if you ever did anything like that again, you were going to be sent to the principals office. You just brushed that warning off for the moment. You were looking at the girl who had just decided to sit in front of you, having arrived late to her first class at her new school. That really just added to the teacher's agitation. It made the whole situation even more funny.

When I got to my next class is when I realized that we would have more than one class together this year. We had at least two classes together, because there you were, sitting right in the middle of the first row of desks.

This teacher was a girl. And the first thing you said in this class was, "hey Mrs. Hottie, what are you dong later? I could use some tutoring in chemistry, and you look like you're the one that can help." The only problem was that we were in our computer class. Lets just say that she wasn't very amused.

And that's how all the rest of my day went, seeing as how we had all of our classes together.

And since we had all of our classes together, that's how my whole year went. You making totally inappropriate comments, sarcastic comments, or totally stating the obvious in all of the classes, every day.

By the time the year finally ended, not many of the teachers liked you, but most of the students did, and everyone knew your name, even if you didn't know theirs. We had become friends, but not much more than occasionally eating together with a bunch of our friends.


The next year, we once again had all of our classes together, even if they were with new people or teachers.

In all of the classes, we both sat by someone we knew, which happened to be each other. And in every class, you started off with a sarcastic remark on something. Whatever it was, all of the teachers reacted the same; un amused.



Throughout the year, you were always asking me for notes, help, or anything else that had to do with work, while otherwise ignoring me most of the time.

So, I finally got tired of it and stopped helping you all the time. You looked hurt, but I had to do it. I was tired of being used by you, I had to do something to make you realize that I was not there just for you to use to get smart. You needed to learn to fend for your self.

Your grades dropped, you stopped sitting by me, and eventually we stopped talking.

It was killing me, but I had to do it. I had to see how you reacted. I didn't like the outcome of it at all…


The beginning of the second semester, I thought you were never going to talk to me again, but you did.

You started sitting by me again, and we started talking again…

Then you asked me out to dinner. I obviously said yes, and was really excited.

The dinner was great. You picked me up, and I had a great time. Too bad I didn't know what was going on then.


We had been going out for about three weeks, and I thought life was great.

Until I decided to go to dinner with some friends, and you just happened to be there too.

With… your… DATE?!?!?!?!

Well, all I can say about that was that I didn't have dinner there, and I'm pretty sure I ruined your date too.


So long story short, it is now summer and I haven't talked to you since.

And now everyone else knows too. I hope it was worth it.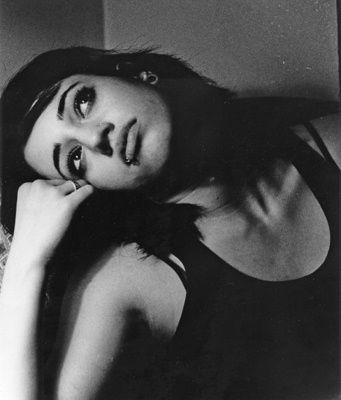 © Jessica B., Bethesda, MD