Two Unexpected Souls
November 16, 2010
People are thrust unexpectedly at you in times when your confused life needs it most. I never expected Marty and Chase to become close friends to me as they did and the way they did. Our opposite views streamed through the narrow glass of our characters, opposites that somehow fit together like rain pouring down on a sunny day.

With their long brown hair, typical fifteen year old brains of a teenage boy, love of anything awkward, and screamo music, I was lost in this new world I had been swept into but came to find I enjoyed their presence in my life as if I was expecting something cold when actually I received the strong sensation of warmth.

As a result of a major turn of events, I ended up at Marty's house. Chase sat there like always, with his guitar to match Marty. Two brothers practically joined at the hips. On the outside however, all you could notice was two best friends that have a lot in common.

What astounded me was their gift of music. I had never appreciated screamo music until that day in the small, cave-like music room covered with sheets of black notes, stools, guitars, and the shiny piano cooped up in the corner waiting for its delicate keys to be embraced.

Their fingers streaked across the shiny guitar strings like an artist working diligently on his masterpiece. I simply sat on the cream colored carpet, my mind wandering with the music notes dancing around my head. One mistake and the boys would go back and perfect it, trying to make their masterpiece worthwhile.

As I kept to myself there, studying and watching these two young boys play their souls out, I realized that people are put into your life in order to show you miracles you never knew about your own masterpiece slowly coming together. Marty and Chase proved to me that day that you can bring your private soul to the unknown, bring light to a dark scene, as if you bring illuminated light to a forgotten room of darkness and dust. Dressed in skinny jeans, black converse, and shirts painted with skulls, death, and metal music, you'd never think these boys spent all their time playing away on their massive amps and black guitars.

At first glance, Marty and Chase were two immature, weird, awkward fifteen year old boys who simply spent their days playing guitars because they thought it made them move up the social ladder of high school. After my eyes searched more and time ticked by on the clock in my head, I realized that the souls of these boys recycled in their music. It wasn't just the metal; it was the music itself that made them who they really were. They were artists in themselves that had dreams and used inspirations to bring out the creative miracles they held inside them.

Although they are observed in society as dressing all in black and making immature jokes no one understands, they are disguised angels creating their lives, hopes, dreams, and pure souls. To me, it was the perfection of the sounds coming out of Marty's guitar that proved the hours upon hours of time this fifteen year old boy put into his music that gently embraced my heart. With music notes I never imagined my ears stumbling with, they begged me to hear their story, confronting and shoving me with a strength I didn't know possible and never encountered, into a world I never knew.

How these two boys are good friends of mine, I don't understand just yet, I guess it simply goes back to the saying of opposites attract.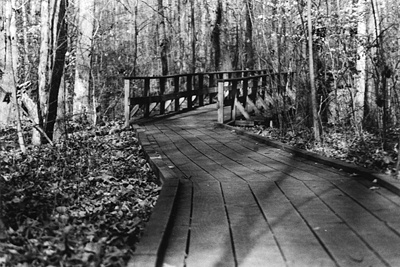 © Ana A., Gahanna, OH