Stupid Mirror
October 27, 2010
Its mocking me, showing me everything thats wrong with me. All my imperfections. Magnifying my zits and freckles. Rmeinding me of my frizzy and unmanageable hair,and making me feel ugly. It makes me feel fat, and in a way kind of stupid.
Stupid Mirror
I should just rip it off the wall, and put it in a box somewhere so it can just collect dust.
Stupid Mirror
I wish mirrors had never been invented. So no one else would have to suffer. I wish we could justj go through life not having to worry about our appearance.
So we will no longer be mocked by our stupid mirrors...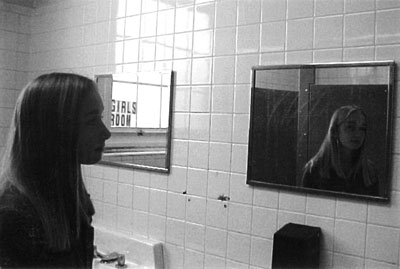 © Jill H., Pompton Plains, NJ