The window
October 23, 2010
Breathing heavily you lean against your window trying frantic to get a glimpse through. You are desperate to get through but are trapped in your own uncertainty and insecurity. All you can do is watch as others, others who are fearless, step past and face the world with whatever it brings them. It pulls you, torments you but you still watch needing to know that life still goes on and that there are such things as happy endings.
You press you hand against the cool glass watching the sun's ray sparkles against the dew covered grass, and the autumn leaves dance with the wind. You stare through your tear stained eyes as families come and go, flowers bloom and die and the world evolves around you. You're being left behind but what does it matter? What can you do about it? What choice do you have? At least you have the pleasure of seeing it all.
And as the moon shines on you light skin, giving you light in the middle of darkness, you feel peace in the cold air around you and manage to hear the creaking of trees in the wind. You watch as mist lingers around the ankles of people walking by and the earth blossom beneath bare feet. You imagine the feeling of the wind soaring through you, filling your insides with the true taste of life and circling around you. But is it enough? Is it enough just to stare at the paradise around you? Never to feel or take a part in it? Is it enough to dream and imagine?
You gather the courage to rise and creep walk to the door. Carefully reaching out you clasp the handle in your hand, turning it slowly, but then all the energy escapes you and you rest your head against the hard wood of the door. Yes it is enough, for now. It's enough just to observe and feel but someday, you vow, someday you will break free.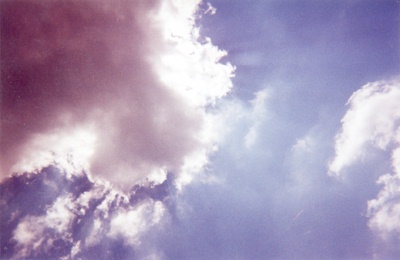 © Kena A., Huntsville, AL