Sunset
October 17, 2010
He sits on the curb, hair shifting in the slight breeze. His hands move back and forth, petting the small dog in his lap. He feels it breathing, and holds it tighter to protect it from the cold.

The street is calm until a squirrel sends brittle leaves floating to the ground from a tree above as a car rumbles down the street.

It is blue, with tinted windows. The dog jumps off the boy's lap at the squirrel in the tree but the car keeps moving. The thud sends shivers down the boy's back. Rushing to the animal's side the street is calm again. One death was not enough to stop the sun from setting.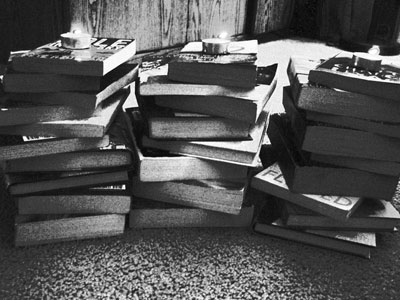 © Alexis R., Clarkdale, AZ