A Telephonic Conversation
October 8, 2010
I observed the following phone conversation between a young man of 21 and his college roommate:

Hey Alex. What's up?

Hey Ray! Oh, nothin' much. Just chilling at Starbucks.

Hey man, have you seen Ben lately?

No. What's up with him?

One word…over.

No way! When did that happen?

Last week.

You mean, she dumped him?

Nah. She transferred to Liberty.

But, that doesn't mean they're moving on…does it?

Angela said she was through with long-distance relationships.

Wow. How's he coping?

I think he blew a fuse.

What do you mean, you think?

I dunno…he's staying with his mom.

What?! Isn't she that English lady that hated Rita?

Yah.




Well that's just plain stupid…

You know, you did the same thing when Cassie moved.

Okay, but I didn't go stay with my mom.

How'd the interview go?

Oh, I dunno. Fine, I guess.

Well, did you get it?

Mr. Kazacki's one heck of a guy…

Tough?

Yah.

No breaks, huh?

Nope. Did you ever call Hilary back for me?

Shoot! No, man, I'm so sorry.

Well, I hope the cat's okay.

Who, Black-bean?

Yah. She left for Spain yesterday, I think…

Ask her to send me a postcard!

Sure. One with the beach, of course.

Of course. Tell her to get one of Costa del Sol!

Say what?

*chuckle* Don't tell me you failed Spanish again!

Nope, just German. *laugh*

Man, you're lucky. I gotta study for this quiz…

Hey, don't sweat it! Before you know it…

We'll be outta here, I know.

No, I'm serious, man.

You? Serious?

Come on, come on, you're killing me here.

Whoops! That's the laundry.

Hey, don't forget my Charleston shirt!

The one hanging on the door?

*chuckle* No, try the closet, Ray.

No way. It's a mess in there!

You try cleaning it, then.

Ha. Funny. Now what about the dryer sheets?

Oh, I guess I'll pick them up at the store.

No pickles this time!

Oh come on, one jar?

*laugh* NO!

Cukes?

Brilliant, chef Alex.

What's wrong with salad?

Uh, the protein's missing.

So dig out the nuts.

No can do – allergic, remember?

Darn! Forgot.

How many years have we known each other?

Never mind. I gotta go get my Sumatra.

Get me a lil' thing of Espresso!

Gotcha covered, roomie.

Thanks. One hour?

'Kay. Check the sticky note!

Fridge, right?

Yah.

See you in a few.

Same. Ciao.

Bye.

And with that, both young men went their separate ways – one to the dry cleaners, and the other to the library and then home.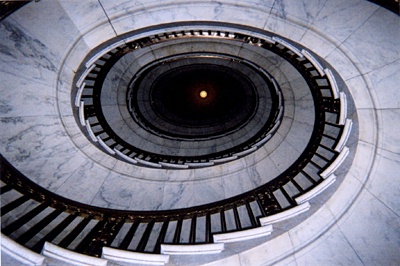 © Kyle T., St. Joseph, MO