A Summer's Day
October 5, 2010
The sun filtered through the old, heavy oaks. Leaves and branches cast moving, glittering shadows that dappled the grass. Animals and people strolled leisurely through the park, enjoying the warm weather and bright blue sky in which large puffy clouds drifted lazily about. Broad paths meandered slowly between the trees, going nowhere at no great speed. Then again, there wasn't much need too. Ready to welcome the tired and weary, the benches were located at convenient intervals along the many avenues of Central Park. Most were empty this Sunday afternoon, holding only the few that stopped to relax or socialize. One bench however, held a man that did neither. White hair, thin and sparse atop his shiny, liver spotted scalp, blew gently in the breeze that filled the air. Deep-set wrinkles, created over the decades from laughter and frowns, lined his face and forehead. Jowls hung from his chin, almost touching his hunched shoulders as he stared at the people passing by. A starched white dress shirt, and stiff khaki pants covered his round body, while his brown tweed jacket lay on the bench beside him. His light blue eyes looked lost, hidden behind thick square reading glasses. As he gazed out at the parade of humanity he turned to what had been disturbing his thoughts lately, the death of his dear, beloved wife.


Clara had died many years ago of a sudden heart attack, her departure leaving a gaping hole in his soul. A soul he hadn't known he possessed until that very instant. The grief he felt for those many months afterwards was gone now, dulled by the passing of the years. Now he sat alone, the hole changed into a lonely longing for her kind presence by his side. He remembered how they used to come to this park, every weekend, rain or shine, in the morning to watch the dawn sun rippling across the lake, a picnic at noon in the green grass, or a walk among the trees at dusk. Many happy, love filled hours he had spent in this park. Now he sat alone, with only a failing liver and a triple bypass to keep him company. Surgery was possible, but at 85, it was both risky and expensive. So he waited, while his body ran down and eventually expired. It was a peaceful wait; he held no grudges and only one regret, the regret that he hadn't died along with his wife. So he sat, listening to the birds trilling in the trees, the distant sound of traffic, and the emotions and lives of the many people swirling around him.


A mother and her flock distracted him for a moment; his gaze following them as they cavorted along the path, carefree and unburdened by the hardships that they would all eventually experience. He looked carefully at the mother, noticing the lines around her eyes and her troubled expression; she was well acquainted with hardship. Turning around she glanced at him, meeting his eyes for a moment before offering him a small, weak smile, which he returned in kind. Lost in thought he recalled his own children and the many devoted decades he had spent, nourishing and protecting them. Now all grown up, with families and lives of their own to live, they rarely came anymore, too busy to visit. He held them no ill will though, he understood what called them, he was just old and lonely. An observer of humanity, nothing more.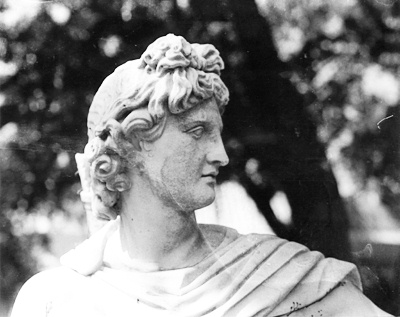 © Josh W., St. Petersburg, FL