Small Details
October 5, 2010
No one cares about our street. Mindless men wander free & shots ring out some nights in a steady pattern. One can often find the remains of a drunken meeting in the dark between 2 lovers or 2 strangers discarded on their lawn. The street light nearest to my house flickers off in a steady pattern too, giving them the perfect cover.
Her van is gone. It was large, an unholy eyesore, but I knew she had saved up years for it. That monstrous van would be perched at the end of her driveway day after day, meant for a job no one knew. After these long weeks, I assume I will never see the thing again.
Sneaking out of my house is incredibly easy. After 12:30, when they have fallen asleep, the house is mine to flee. I know I should not base patterns off of 2 weeks of experience, but I can. Always they are asleep by this time, and never does the door creak. Every time he parks in the same spot, constantly sitting on my left on the small hill. I fall asleep out there on those nights, and each time that happens, he leaves me sleeping in the grass.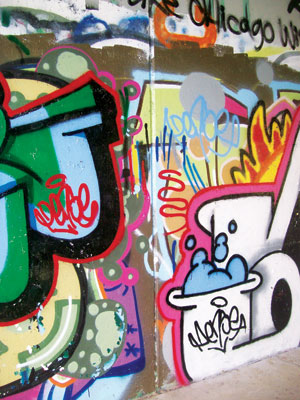 © Michelle W., Ada, MI