Animosity
October 4, 2010
She watched her inch closer to him, watched her move until her chest was practically flattened against his right arm. She felt her fists and jaw clench tightly and sensed her stomach turn over. Her heart was now made of stone, and it sank to the back of her chest and into a corner.
Her brain went violent as she watched him remain in place, and willed him to back off in disgust. She begged someone, anyone, to squeeze in between the two of them and separate them forever.
When no one did, the boiling fury in her mind took over. She tried to contain herself, tried not to be reactive, but the insults and vehement scenarios flooded her view. She pictured herself shoving her, down to the ground, and gaining over his attention, every fragment of it, for as long as she wanted to.
She felt horrible for thinking such things, and felt horrible even regretting her furious thoughts. She wanted her dad to pull up in his van right now, she wanted someone to block her view of the giggling duo, she wanted his bus to come take him away from her. She wanted to erase the insane jealousy that consumed her.
Then, finally, they parted as his yellow bus wheezed down the road and he climbed aboard. But when he went away, he left something behind.
He had forgotten to take her wrath away with him.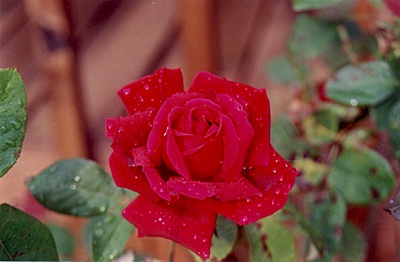 © Jami U., W. Hempstead, NY