Ugly Maria
September 20, 2010
I'm a nobody. I never had friends. My family is never around. I was told I was ugly everyday by the guys at my school. I felt so alone and afraid. It's sad. I wish I could take back what I've done, but unfortunately, what's done is done. I was tired of crying and felt like dying. Now I'm in perpetual darkness. No way out. It's too late to turn back.

I didn't know at the time that my family had been struggling with debt, and that they weren't around because they were trying to find a new place to live. I wish they had told me. I was always worried that they were leaving me. Too bad death is irrevocable. In case you have been wondering what this story is or what I'm trying to say…well I'm saying I'm dead. I had killed myself. It was a mistake I wish I had never made. If I could tell my parents I am extant I would, but they cannot see or hear me.

My name is Margarette, but everyone calls me Maria. I am, or actually was, a seventh grader. I burned the wood shed in my backyard and had hung myself inside. I know it makes no sense as to why I'm giving such details of my death, but what I'm about to say is very important. I didn't mean for my life to be so transient, and what happened to me was no one's fault, but my own.

I didn't expect so many of my classmates to be at my funeral. In fact the majority of the guests were the boys that called me "Ugly Mary", "Fatty Mary", and "Margarine Margarette", as well as other mean names. It seemed to me that their parents had inured them to go, and succeeded in doing so.

At the funeral there was a brief hiatus as the preacher was searching for kind words. In concomitance, Jordan, one of my classmates, burst out crying. I couldn't help but feel sorry for her. She was the only person that ever spoke to me. Sadly, I never considered her a friend. After my parents spread my ashes, my older sister searched through my things finding notes, short stories, and poems in an antique box. I had kept the box put away so that it would remain pristine.

It feels as if its been millennia or even eons since my death, but in actuality I've only been dead for five days. The importance of me telling you about my death is to warn you. Well actually its to help those of you who are being bullied.

If you feel like dying is your only option, don't remain quiet about it. Talk to a counselor, tell a teacher, ask for help. And if you see someone being bullied get help. Do something about it. Don't just sit around and watch. Many people die because of bullying every year. The only way to end bullying is to stop it before it begins.

STOMP OUT BULLYING!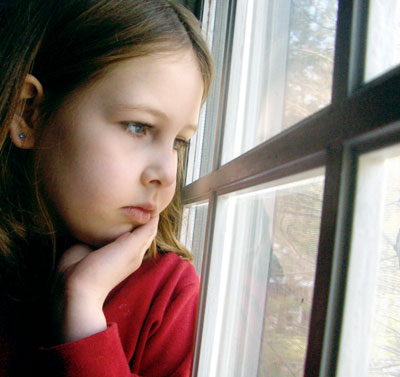 © Dana D., Gansevoort, NY