Curved Hands, and Whispering Mouths
September 15, 2010
The teasing laughter behind the concrete walls, burns me inside. My heart, an incinerator, burning every word, trying to pretend it isn't true. But I knew it was.

I step outside, into the hallway, with people giving me a gaze that could go through me like an x-ray. They all knew. They all knew I was a fake. I try to blend in with the green lockers and yellow walls. It isn't working. My heart sinks to my stomach, and I get the choked up feeling, about to break down in tears.

How could she tell them? I thought she was my friend. I guess not. Not anymore. A real friend would let it go. A real friend wouldn't care. A real friend would be happy for me. But she wasn't. She was furious. She was spreading it around like the black plague. From every hand curving around every ear and the whispering, my heart sank an inch lower. Lower, and lower, and lower it sank. Down my throat, through my chest, to my stomach, to my feet, and then to the puddle of sadness laying on my bedroom floor. Tears flew down my face, my eyes like a brick wall trying to block the heavy flow. The brick wall wasn't working. With all of the tears collected, it could bring the old pond in fishers park back to life, roaming with fish, butterflies, and other wildlife. But now it was dead. Just like me.

I am trapped inside a world full of angry people. All angry at me. All turned against me. All were referring to me as the backstabber, the name that wasn't true. The truth was bended, warped, and twisted into something so that she could receive sympathy. When she didn't need it. I needed it the most. My heart was bleeding, the blood turning to tears which fall from pools of green on my face.

I lye in bed, dreaming for a way out. Praying for a way out. Wishing for a way out. But I'm just one tear in the dropping rain, and one voice in a sea of pain. I didn't matter. I'm on my knees begging you to notice me. Begging you to turn to me. Begging you to hear my side. Because I have my own view.

In my eyes, she did the wrong doing. In my eyes, I am innocent. And I know your thinking, "Wow, self centered much Lindsey?" but that is what I think. I bet she just dreams of ways to throw it away. If gravity would bring me down, I would get her. But gravity holds me, my feet planted firmly on the soil in my backyard. I was ready to run. But I can't. I was ready to cry. But I can't. I've cried to much. I'm dry, no water left.

Keep me where the light is. Pull me out of darkness and out of shame. I cannot stand it any longer. Say what you need to say and let it be over. It needs to be over. Now. I'm sick and tired of being sick and tired. I'm sick and tired of wondering. I'm sick and tired of feeling sorry for myself.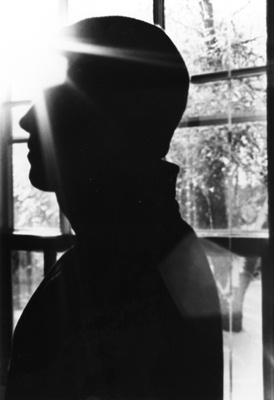 © Megan M., Rives Jct., MI