No time for dreams
September 15, 2010
Waking in a daze, I feel the sun's warm rays creep up upon my back, at exactly seven o'clock AM. Fresh from college with hopes and a PH.D it was time to hunt. Shifting threw newspapers I see jobs wanted, but was insignificant to my job description nothing went under medical practice or scientific research. I could have established my own drug store, but people are living much longer nowadays I may at least become a surgeon or an assistant, but nothing. When I was younger I used to sit on my a**, with nothing to do, but watch the grass grow.
Farming was something that was popular back in my day since there was a food shortage after the third war. There was nothing to do, I was too young to do labor, school was out early everyday because they couldn't provide lunch to the students. Once the kids went home they stayed there since there was no use in coming back. That was elementary, the good days.
High school was completely different; drugs and adultery were the only things that kept a school alive, once you went in coming out seemed impossible. Sometimes I would have to leave with fresh bruises and almost incapacitated. However I was the first to receive an A in every class because the teachers favored me, said that I reminded them of themselves when they were in high school.
Coming back to my apartment the sun was shining a bright yellow, I felt relaxed, for the first time in weeks. As the sun began to set I closed my eyes hoping. Yet in what felt like minutes the sun had begun its daily approach. The clock begins its final advance on the twelve I quickly switched the alarm off, as it is again seven o'clock AM. Sunday. I didn't bother to go to church today, to much controversy. Every Sunday at church the preacher would always be different, there was never one preacher unless he or she gets lucky or even actually becomes elected head preacher, which never happens. They either voted for themselves or didn't vote at all. Besides there was only a few copies left in the nation and the printing machines are only useful for newspapers. Libraries stood where they stood, but fresh ashes were spread everywhere everyday. Stepping inside, it felt empty. All the books left had to either be related to science or just kiddy books. However there was one or two related to religion and history.
Coming out it started to rain, having no umbrella people just stayed inside the library. It rained all night. I had to stay, my apartment was 2 miles away and I'm not going to ruin my suit. Somebody started a fire and we all thanked him for bringing his lighter. In the morning checking my watch it was seven o'clock, everyone was still asleep. The shelves of which had the most controversy must have gone into the fire. For it is now a country run by science and theory.
Returning to my apartment, I realized that it was Monday, but it didn't matter. There nothing to do, but watch the grass grow.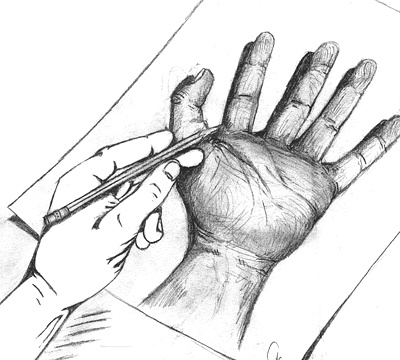 © Casey C., Rockport, ME