silence
August 24, 2010
The sharp fall tempest had been scheming all day. Ominous, it tousled his dusky, chocolate brown hair blowing strands into his stony, gold-flecked hazel eyes. He sat immovably on the overgrown hilltop, thinly concealed by the sparsely treed expanse, staring unflinchingly toward the horizon.

A rough, patterned wool sweater pulled over her head, she slipped silently out the sliding glass doors and walked to the sloping hill that rose between their two houses. If he saw her approaching he made no indication of it.

Lithely, she bent to the ground and sat cross-legged at his side, silent.

No words passed their lips, for none were needed.

The rubber tread of his running shoes were worn thin and blackened, fresh holes formed in the toes. A trail of sweat navigated down his cheek, grazing his cheekbone and collecting on the long, protruding white scar directly below. His brow was furrowed intensely and his lips quivered in a forbidding contour. His dark complexion, inherited from his mother's native heritage, had assumed a darker shade than usual.

His eyes – hardened so as they were nearly as fearful as his father's – appeared bleary and bloodshot as darker rings encircled them. The muscles in his chiseled jaw quivered, threatening to betray his emotions.

In the distance the repercussion of a loon's call could be heard, the disconsolate melody reverberating through their ears and echoing in their souls.

They heard her parents calling to them, but inside the cluster of trees they stayed.
Half and hour passed, and then an hour, and the two simply existed, watching the golden-yellow sun turn to flame and set behind the glowing horizon. As the day became night, deep purples and blues replaced the greens and yellows of daylight.

She slipped her thin hand onto his rigidly clenched fist and squeezed lightly. They both could hear his father's shouts carry up the hill, muted but not unheard. At the very sound of them his body stiffened. Wanting desperately to calm his spirit, she gently stroked his muscled arm.

***

When his eyes finally let peace radiate from them and the shadow was cast away by a smooth, unfurled countenance, his large hand opened, and the calloused palm held hers.
He squeezed her hand in a gesture of unspoken gratitude. Pulling her close to him, their bodies touched so that she could feel the rhythmic pounding of his heart. They sat in that embrace until it became that both felt sure of each other's presence.

A mutual smile signaled their parting, and they walked to our respective houses on either side of the hill.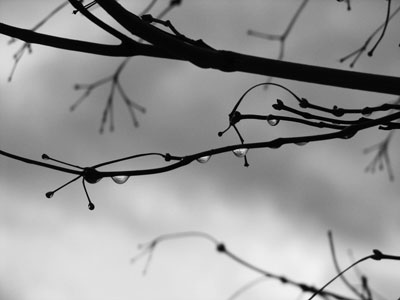 © Carly M., Hopedale, MA