Sara, xoxo (Pt. 1)
August 18, 2010
That was it. That was the last time I let it hurt me. No one was home, except for him. We had been fighting, he was almost lifting me off the ground. The power went out and he dropped me. You see, we live in a four story house. We have a basement, and three other floors. Each floor has a staircase to the next floor and there is one that goes from the basement all the way to the top floor. Conveniently enough for him, we were on the top floor. My uncle had brought me close enough to the staircase for him to have easily slipped. Unfortunately, that's not what happened. I fell. I fell three fu(king flights. And I just laid there, in excruciating pain. Donna, my uncle's wife, doesn't come home from work until one, sometimes two. From seven p.m on Saturday afternoon until one a.m Sunday morning, I laid there like a helpless baby calf about to be chopped into veal. Donna found him sitting in his chair like nothing had happened, and eventually found me crammed between the door to the rec. room and the staircase. She was, thankfully, strong enough to carry me to her car. I found out later that I had broken my left leg. I couldn't even explain how much I appreciated Donna back then. I was 14. I had long black hair and eyes as green as seaweed. Donna and I were complete opposites, even though she was pretty. She had really long, blond hair and glasses, which kind of hid her bright baby-blues plastered with mascara and black eyeliner.

I stayed in the hospital until Monday afternoon. The doctor called Donna to come pick me up, but she didn't get off of work at the animal shelter until four. I grabbed my crutches and sat on a park bench waiting for her.

She got there just as I was contemplating walking home. He wasn't with her or at home even. I didn't bother asking. He was probably at the bar, or fishing drunk somewhere. To be honest, I didn't really care.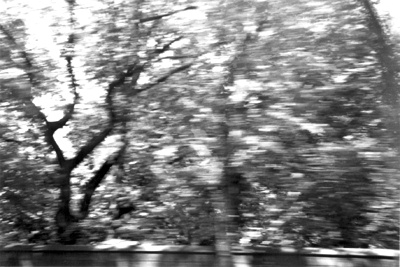 © Sarah M., Phoenix, AZ