I Remember
August 21, 2010
I remember. It was over twenty years ago, but I still remember it as though it was yesterday.

We were walking home from school, my best friend Jill and I. And the giant road we walked along to get home had just been repaved. The hot sun beamed upon it making it smell like burning tar. Anyhow, Jill and I were walking home, gossiping about some ridiculous rumor we'd heard that day about Holly, this popular girl in our grade and a senior guy. We weren't really paying any attention to what we were doing. But then again, we walked home that way everyday.

All of a sudden we saw this rusty old pick up truck, a faded red color, and it starts slowing down. But the naïve girls we were, we assumed they were slowing down due to some mechanical problem they had to repair. The car came to a full stop and two men, one short and thin and the other tall with tattoos all over stepped out of the car. I noticed something in the short man's hand. He was holding a switchblade. I panicked and whispered to Jill that we'd better get out of here. She told me to calm down, but my mom always told me to go with my gut, and my gut told me to run. So I grabbed Holly's hand and began to run as fast as my stubby legs could carry me. Then the men start to chase us. I dropped my book bag and sprinted my fastest but they managed to catch up and grab Jill by her backpack.

"Take off the backpack!" I shouted at her. But it was too late. They had her. I started pulling her towards me when the man with the knife threatened he would kill her right then and there if I kept fighting, so I let go of her hand, hoping she would be fine. I can still remember her face. Her eyes were full of terror. I wanted to stay and fight for her, I did, but what good would that do if both of us were killed? So I kept running as soon as I let go. I wanted to tell her she'd be okay, that I'd get help. I didn't want to leave her there, alone with those awful men. She was my best friend. Little did I know, that would be the last time I would ever see her again.

I continued to sprint as fast as possible and when I got home I phoned the police, but by then she was way gone. They tried to find her but it was too late. A week later a man taking his dog on a walk found the remains of her body wash up in a stream. My best friend was dead and I'd never see her again.

If there had just been a car passing by, or if we'd just taken a different route home, Jill would still be alive. After that day I was never able to take that path home again. The memory still haunts me although I wish it would go away. But memories like that don't simply disappear, they just don't.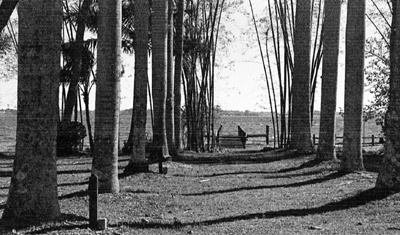 © Gizelle S., Miami, FL