No Cure
August 1, 2010
You tell me that I have been quiet lately and I just nod. When you look over at me I just say "I don't have anything to say." You go back to watching the road. I look out my window at the landscape passing by. Everything in the car is silent. I put my earphones in and turn up the volume on an angry rock song. I take off my glasses and slip on my sunglasses so I can hide my eyes.

As I think back tears start to well up, but I hold them back so you won't ask me what's wrong. I think about our history as mother and daughter. Most memories are good but some are bad. Like that one day we were walking together. We weren't getting along that day and the more you said the angrier I got. Then you said something I will never forget no matter how long I live.

You looked me in the eyes and said "I wish I had a different family."

The pain hit me like a train. You want a different family. You want a different daughter. All the sudden I think about everything I have ever done in my short life. Things that I thought were so impressive then seem inadequate now. I can't look you in the eyes anymore. My heart hurts too much.

The days go by and I don't think about it as much. We talk more and you make me cookies and everything seems fine. Until I think about that day and start to wonder when that hurt will go away. After a while it becomes clear to me. There is no cure for this kind of pain. They make medicine for the flu, for ear infections, but they don't make medicine for an empty crushed heart. I don't tell you what's bothering me. I know if I do you will say something like "you know I didn't mean it, I was just upset" or roll your eyes. That's what usually happens when I express what I'm feeling. It is brushed off as being stupid and too sensitive.

No matter if you apologized, the memory will still be there. No matter if you said you will sorry, I might not ever fully forgive you. This kind of thing sticks with a person forever. No matter what I still love and that's why it hurts so much. To have someone so close to you say something so hurtful… Let's just say I hope you never have to feel it.

The car pulls into our driveway. You get the bags out of the backseat and I just walk to the front door and hold it open. I don't say anything I probably never will. I just turn the music up louder and close the door behind me.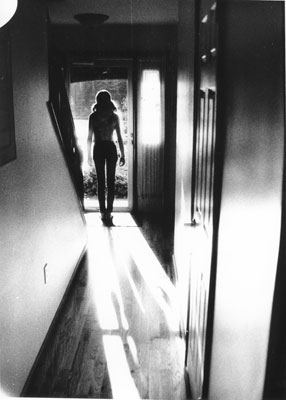 © Mike V., Morgantown, PA