The End.
August 9, 2010
I screamed as a hand wrapped its self over my mouth and yanked me into the ally, only two houses from my own. I had just been to the Library dropping off books in the book return. Sure, I was late but it needed to be done before I forgot.

The Man behind the hand was dirty and smelled of alcohol He rammed me up against the nearest building and put a knife to my throat.


"Scream and You'll be Sorry." the man slurred.


Tears rose to my eyes as I nodded, taking in the situation. The one night my parents aren't home. The one night I decided to go out late. This one Night.

I stood still crying as he began to un cloth me, popping the buttons of my shirt off one by one. I started shaking. Why me? Kept on going through my head.

It seemed only minutes before I was naked and the mans pants were un buttoned. I screamed in pain as he thrust in, Taking my Virginity.

"You screamed."


And with the man plunged the knife into my arm and digging it downward, making the wound deep and long. I yelped into his hand, which the man merely laughed at.

He kept going, faster and faster, I could feel myself tearing around him. Tears blurred my vision as I sobbed. I soon felt a warm liquid shoot into me as the man shuddered.

After I had realized what just happened, he pulled out and let me drop to the stone ground. He zipped up his bloody pants and knelt down to me. He took the knife and carved a big X on my stomach. He looked both ways before he stalked of into the darkness.


I lay there weeping, feeling the blood ooze into a puddle around me.

It all happened so quickly. One day I am a the top of my class, getting straight A+. The next minute I am laying in the ally, a rape victim.

All too soon I saw a bright light through my blurred vision.

'This is it.' I thought. 'The End.'


I closed my eyes welcoming death to get rid of the immense fire that engulfed my body. I just wanted the pain to go away.


Then, It did.

'The End.' I thought again.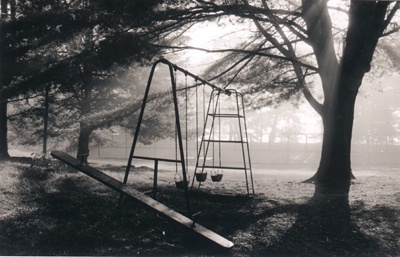 © Steve S., Marblehead, MA