The Bean Company (chapter one)
August 5, 2010
"Oh, sorry about that, sir." I mumbled, groggy and emotionless to the man I bumped into. 7:00 am wasn't my favorite time of day, but my daily caramel-swirl coffee from The Bean Company (a little café about 2 blocks from my house ) usually helped me deal.

It wasn't until I went to sip my favorite beverage that I noticed half of it was poured onto the man I had unintentionally harassed a few seconds before. That was enough to snap me out of my morning mope.
"Oh my god! I'm so so so so so sorry! I'm just exhausted and in a-"
"It's okay!" he cut me off, not seeming angry at all.
Smiling he said, " Brown looks good with my white shirt, don't you think so?"
He posed in front of me like a Calvin Klein model. I ignored his attempt to make me feel better and grabbed a wad of napkins from the counter and avoided the gaze of the annoyed manager.
"Let me help you." I handed him half the stack of napkins to wipe himself off and I cleaned up the floor with the rest.
"Really, I should be thanking you. My outfit was looking bland today. Plus I will smell like coffee, and coffee smells good, correct? At least this will cover up the fact I forgot to put on deodorant today!"
Humiliated, I stood up and tossed the caramel-swirl soaked napkins into the trash.
I then looked in his eyes. They were soft and welcoming, and there was not even a trace of annoyance in his genuine smile.
"Really, just stop." I groaned, "You don't need to make me feel better. Seven o'clock and I've already embarrassed myself. There's no use in trying to make my day better, and I know inside you're pissed."
"Really, I'm okay!" he laughed, "I have an extra shirt at work. I brought it in last week. I just had a feeling I'd run into a girl like you."
I couldn't help but giggle at his pun, but I was still annoyed.
"Great." I said sourly, "Girls like me." I looked down, my face reddening.
"No, no it's a good thing. There's something irresistibly cute about your type."
"My type?" I said firmly in a desperate attempt to gain back my dignity, "And what might that be?"
He chuckled a low, throaty laugh. "Clumsy, bashful, sweet, beautiful.."
"Beautiful." I repeated, scanning up and down his body. He certainly was but me, not so much.
"So," I changed the subject, "are you making fun of me or is this a pathetic excuse for flirting."
He didn't look offended by my jest. Instead he raised an eyebrow.
"You tell me. Are you wooed?"
I rolled my eyes.
"Fair enough." he laughed.
"So you're making fun of me then?" I asked, glancing at my watch. S**t. I was late for work Damn dark-haired man for distracting me…
"No you're beautiful, but either way you wont believe me."
"Well I don't even know you, but how would you know whether I believed you or not?"
"Because you are of the females, emotional, doubtful and unconvinced."
"You know, you're very stereotypical." I said tapping my foot. I probably had at least 10 missed calls by now. I pulled my phone out of my coat pocked. Nope, Eleven.
He seemed to catch on to my impatience, "Well you probably have to go to work now."
I nodded.
"Well, here." he took out a off-white, crumpled business card from his pocket.
"Take my card. Call me or email me some time. Or maybe we could meet here tomorrow."
"I'm here every day, same time." I said, rushing to the door and out into the chill of the December air. I instantly regretted not buying another coffee after spilling the majority on the dark-haired man. I could already feel a caffeine headache coming on.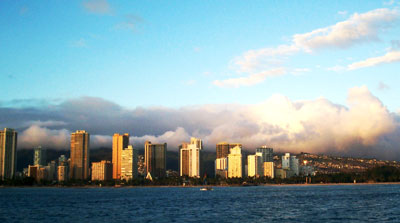 © Stephanie K., Newark, DE